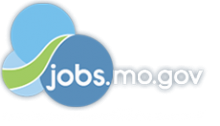 Job Information
Louisa Food Products, Inc.

2nd Shift - Industrial Cook - St. Louis, MO

in

St. Louis

,

Missouri
2nd Shift - Industrial Cook - St. Louis, MO
Toggle navigation
2nd Shift - Industrial Cook
Jobs

Login

01-Oct-2020 to 30-Nov-2020 (CST)

Production

St. Louis, MO, USA

13.30 / 13.80

Hourly

Full Time

Bonus programs, 401(k), Profit Sharing, Health, HSA, Dental, Vision, Paid Holidays, Vacation Days, Personal Days, Short Term Disability, Life Insurance, and Discounts on Louisa's Pasta Products.
Email Me Similar Jobs Email Me This Job
Louisa Foods is looking for 2nd shift Industrial Cook to work in our Food Manufacturing Kitchen
Louisa Food Products, Inc. is looking for a 2nd Shift Industrial Cook to work for its family-owned St. Louis based manufacturing facility. We are looking for highly organized, self-starters with a desire to learn about the pasta manufacturing industry.
Duties:
Maintain a food safe environment, complying with company policies, GMPs, and FDA/USDA regulations.

Execute SOPs (Standard Operating Procedures) of Company Recipes.

Cooking quantities based off the daily production plans.

Cooking and issuing the final product to the production team.

Communicate to Management any issues or concerns that may affect food safety or quality.
Requirements:
Must be able to complete documentation to adhere to Company/USDA/FDA regulations.

Must be able to stand for prolonged periods of time.

Constant exposure to variable temperatures including very hot temperatures in the kitchen area and very cold temperatures in the freezer area.

Floors are wet and slippery, proper footwear must be worn.

Must be able to lift 80lbs waist high on a regular basis. Must be able to lift 45lbs over the head, up to 10 times per hour. Must be able to lift 25lbs with one hand 20 times per hour.

Must have desire to work 2nd shift; however, must be able to work 1st shift for training and then move to 2nd shift.

Position requires ability to work effectively with production and quality control.

Qualifications:

Associates degree or certification in Hospitality or Culinary Arts, preferred.

Two years related Industrial/Institutional cooking experience preferred

Excellent punctuality and attendance is a must. Knowledge of bulk kitchen equipment.

Hours:1:30pm to 10:00pm Monday through Friday, some Saturdays

Starting wage:$16.10

Top of the rate (normally at 1 year):$18.00 (plus eligible for semi-annual bonuses).

Reports to: 2nd Shift Supervisor
Louisa Offers Great Benefits:
Bonus Programs

Health

HSA

Dental

Vision

Short Term Disability

Life Insurance

401(k) and Profit Sharing

Paid Vacation

Paid Holidays

Paid Personal Days

Discounted Louisa Frozen Pasta Products