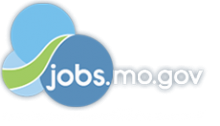 Job Information
Cigna

Agile Product Owner Advisor, Sales Enablement - Work from home - Evernorth

in

St. Louis

,

Missouri
Job Summary
The Agile Business Product Owner (BPO) will be a member of the technology vertical within the Sales Enablement organization that supports Evernorth and its businesses. This team owns and is responsible for providing the strategic vision for the overall technology stack (tools and applications) that is utilized by the business, such as Sales and Account Management, to power the client buying journey. From prospecting, RFP, contracting, closing the deal, to implementation. The business product owner will work directly with frontline business users (our customers) to understand business processes and identify needs/requirements. They are then responsible for partnering with our technology and software engineering partners to develop and implement a solution.
The business product owner represents the "voice of the customer", maintaining, and prioritizing incoming requests and the product backlog. Ensuring the team is working on initiatives that will that maximize business value and deliver necessary fixes and functionality to all customers.
Applicants must have strong business skills and experience, with either some past experience working with technology teams, or the ability and interest to learn how to work with technology teams. The BPO will provide expert content/professional leadership on complex assignments/projects. Exercise considerable creativity, foresight, and judgment in conceiving, planning, and delivering initiatives. Uses deep professional and business knowledge and acumen to advise functional leaders. Focus on providing thought leadership but also works on broader projects, which requires an understanding of larger enterprise goals. Recognized internally as "the go-to person" / subject matter expert.
This position is with Evernorth, a new business within the Cigna Corporation.
Essential Functions
Understand, gather, review, analyze, validate, evaluate, and story map business processes/systems and user requirements in coordination with the business, technology, and software engineering

Translate product roadmap features into well-defined product requirements including, but not limited to, business value and expected outcomes/acceptance criteria.

Continuously engage with the business, technology, and other key stakeholders to stay informed, nurturing strong and trusting relationships and increasing business knowledge to represent product vision, strategy, and customer/business needs

Create, own, and manage the team backlog, constantly collaborating with customers and the team to ensure work items are refined and prioritized

Provide context for prioritizing and accepting the work demoed by the agile team, specifically ensuring the right value is delivered

Help identify organizational impediments and work with the leadership team to create effective strategies to overcome them.

Exemplify agile principles, encourage good practices, and assist team to continue to develop and mature in agile practices and methodologies

Work in an agile environment and continuously reviews the business needs, refine priorities, outlines milestones and deliverables, and identifies opportunities and risks.

Provide counsel and advice to top management/stakeholders on significant matters, often requiring coordination between different teams and organizations.

Proactively resolve upstream dependencies and resolve conflict effectively across teams.

Effectively communicate the products team's goals and accomplishments to peers and leadership showing the value the product is bringing to the business

Foster the adoption of product enhancements to end users and track and report on value creation
Qualifications
Bachelor's degree in business, computer science, engineering, or related field; master degree a plus but not required

2-4 years' work experience as a product owner, business analyst, or in a related field

Excellent technical abilities, effective analytical abilities, verbal and written communication skills

Strong working knowledge and experience (or a keen interest) with Request for Proposal (RFP), contract lifecycle management, CRM, and sales enablement tools. Examples, RFPIO, Apttus, Salesforce, Highspot, Marketo, etc.

Experience with discerning business requirements and mapping them to both business processes and tool

Experience working in technology or in close engagement with technology

Accurate and precise attention to detail

Able to build strong interpersonal relationships with business analysts, technology/engineering teams, leadership, senior management, and internal and external stakeholders

Proficient computer skills, including experience with Microsoft Office Suite (Word, PowerPoint, Outlook, and Excel); working knowledge of software development

Comfortable working with multiple teams, in-house and remote

High degree of comfort working in a fast past environment and be able to manage multiple initiatives/projects simultaneously

Strong project management skill and experience

Ability to gain fundamental understanding of new methodologies, technologies, and the health service industry
This position is not eligible to be performed in Colorado.
About Evernorth
Evernorth, Cigna Corporation's health services segment, exists to elevate health for all. We're building on our legacy and redefining health care as we know it. Unbiased in how we think, we create without limitation. We partner without constraints, deliver value differently and act in the interest of humanity. Solving across silos, closing gaps in care, and empowering clients, customers, and people everywhere to move onward and upward. When you work with us, you'll be empowered to solve the problems others don't, won't or can't. Join us. What difference will you make?
Qualified applicants will be considered without regard to race, color, age, disability, sex, childbirth (including pregnancy) or related medical conditions including but not limited to lactation, sexual orientation, gender identity or expression, veteran or military status, religion, national origin, ancestry, marital or familial status, genetic information, status with regard to public assistance, citizenship status or any other characteristic protected by applicable equal employment opportunity laws.
If you require reasonable accommodation in completing the online application process, please email: SeeYourself@cigna.com for support. Do not email SeeYourself@cigna.com for an update on your application or to provide your resume as you will not receive a response.