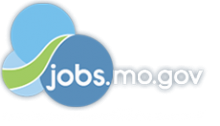 Job Information
Anheuser-Busch

Capex Civil Structural Engineer

in

St. Louis

,

Missouri
Capex Civil Structural Engineer - 21001936
Job Function : Supply
Primary Location : United States-Missouri-St. Louis-A-B Headquarters Complex
Schedule : Full-time
Job Type : Permanent
Salary: : $88,000 -$99,450
Posting Date : Feb 23, 2021
Job Description
Perform scoping and detailed level structural engineering designs on small capital projects (including stamping as needed).

Support the implementation of Anheuser-Busch Civil/Structural standards on all capital projects.

Support the development and prioritization of all Civil/Structural capital projects for the North America zone.

Mentor internal project teams to ensure successful selection and application of Civil/Structural design.

Ensure site-based project teams consistently follow ABInbev design standards.

Prepare monthly adherence reports to subject matter experts on Civil/Structural standards on capital projects.

Support the maintenance and upkeep of Civil/Structural standards.
Job Qualifications
Civil/Structural Engineering or Architectural degree or related experience. 5 years' experience desired.

Excellent oral communication and proactive leadership skills.

Ability to manage and monitor engineering efforts for multiple projects, validate design constructability and ensure engineering is on-time and on standard.

Ability to interpret, understand, modify and enforce internal design standards.

Understanding and application of Building, Fire and Plumbing Codes to support site teams.

Support team schedulers and estimators to develop project front end planning.

Flexibility to travel up 25%, primarily in North America.

Computer proficiency required (e.g., Excel, Word, PowerPoint)
Benefits and Work Perks:
We offer generous benefit plan options that can be tailored for your unique needs and wellbeing. Here are just a few:
Health benefits including Medical, Dental, Vision, Wellness and Tax-Advantaged Savings and Spending Accounts

Life Insurance and Disability Income Protection

Generous Parental Leave and FMLA policies

401(k) Retirement Savings options with a generous company matching contribution

Chance to work in a fast-paced environment among a company of owners

Free Beer!
For more than 165 years, Anheuser-Busch has been woven into the cultural fabric of the United States, carrying on a legacy of brewing great-tasting, high-quality beers that have satisfied beer drinkers for generations. Today, we own and operate 23 breweries, 20 distributorships and 22 agricultural and packaging facilities, and have more than 18,000 colleagues across the United States. We are home to several of America's most recognizable beer brands, including Budweiser, Bud Light, Michelob Ultra and Stella Artois, as well as a number of regional brands that provide beer drinkers with a choice of the best-tasting craft beers in the industry.
From responsible drinking programs and emergency drinking water donations to industry-leading sustainability efforts, we are guided by our unwavering commitment to supporting the communities we call home.
We are a company that believes our people are our greatest asset. We believe in the spirit of ownership because our employees take results personally and want to build something great together. We value talented employees who aren't afraid to be bold, resourceful, and committed. At Anheuser-Busch, it's not about what you studied or where you worked, it's about what you can do. If you see yourself working for a company that allows you to excel at the pace of your talent, then a career at Anheuser-Busch may be for you.
As America's leading brewer, Anheuser-Busch is committed to finding innovative ways to continually improve. It's this kind of thinking that creates a unique work environment by rewarding talent, celebrating diversity and encouraging forward thinking. All qualified applicants will receive consideration for employment without regard to race, color, religion, sex, sexual orientation, gender identity, national origin, protected veteran status, disability status or any other characteristic protected by applicable law.
For more information, visit www.anheuserbusch.com or follow Anheuser-Busch on LinkedIn, Twitter, Facebook and Instagram.
Req ID: 21001936