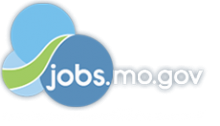 Job Information
Belcan

Chemist / Lab Analyst

in

St. Louis

,

Missouri
Chemist / Lab Analyst
Job Number: 295672
Category: Chemist
Description: A Chemist job in St. Louis, MO is currently available through Belcan. To be considered for this role you should ideally have a Bachelor's Degree or minor in Chemistry and/or BioChemistry. You will be responsible for sample preparation for LC/MS testing. In this job you provide support to the PhD Analytical Chemists running vacuum systems, performing sample prep procedures, washing with mild acids, weighing, pipetting, drying and transferring to instrumentation to run method.
Chemist job duties:
• Prepare samples and perform analyses using HPLC, GC, and gas adsorption (e.g. BET surface
area) instrumentation.
• Weighing/pipetting samples, diluting with solvents, preparing mobile phases and standards,
operating and troubleshooting the instrumentation and reporting results.
• Perform work according to GLP.
Qualifications:
• Bachelor's Degree in Chemistry and one to years undergraduate research experience
• Familiarity with mechanical/vacuum systems and fundamental chemical and physical principles
(e.g. ideal gas law, mass transfer) is strongly preferred. Reactor systems
experience is a plus.
If you are interested in this Chemist job in St. Louis, MO please apply via the "apply now" link provided. Belcan is a leading provider of qualified personnel to many of the world's most respected enterprises. We offer excellent opportunities for contract/temporary, temp-to-hire, and direct assignments in the engineering, IT, and professional fields. We are the employer of choice for thousands worldwide. Our overriding goal is to provide quality staffing solutions that help people, organizations, and communities succeed. Belcan is a team-driven Equal Opportunity Employer committed to workforce diversity. For more information, please visit our website at http://www.belcan.com.
Location: St. Louis , MO
Minimum Experience (yrs):
Required Education: Not Specified
Benefits:
Return to search results Email this job to a friend
If you have previously registered with us, pleaseLog into apply for this position.
*Logged in members may also add jobs to their job cart