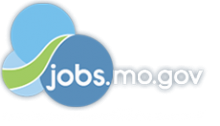 Job Information
Monsanto

Data Scientist - Deep Learning

in

St. Louis

,

Missouri
Position Overview:
The Climate Corporation is seeking an exceptional Data Scientist to contribute to an emerging research area, FieldView, with aims to identify and understand yield limiting factors as they relate to grower management practices, field environmental conditions, and crop genetics. The Climate Corporation leads the industry in connected acres, and the rapidly growing volume of on-farm data, in combination with other large data resources, are opening new opportunities to deploy advanced computational and machine learning methods to help farmers increase their productivity and improve the sustainability of their practices.
We seek a candidate with demonstrated experience in applying machine learning / deep learning skills to challenging problems. This position will involve working with diverse data resources, and will require the ability to not only apply learning techniques to data but to also identify, understand and communicate limitations surrounding data quality and/or quantity, as well as methodologies, to an interdisciplinary team of scientists and engineers. You will have the opportunity to work with the richest agricultural datasets available in the world to help growers meet the challenges of feeding a growing population.
What You Will Do:
Design and prototype models based on machine learning, data mining, and statistical modeling in order to solve challenging analytics problems ranging from exploratory to highly applied

Apply machine learning techniques to big data analysis

Manipulate, transform, and analyze abstract data structures

Select the most appropriate modeling techniques and data visualization for big data analysis

Develop code to implement analysis workflows in a robust and reproducible fashion

Assist with high-level analysis, design, and code reviews
Basic Qualifications:
Ph.D. or MS in Computer Science, Data Science, Computational Statistics, Applied Math or other physical science with a specialty in machine learning

At least 1 year of industrial work or postdoctoral experience in Deep learning (DNN, CNN, RNN,ANN) and big data analytics

Fully proficiency with Python, R, SQL, Linux/Unix

Experience with database, data wrangling, statistical models, machine learning algorithms and their proper application to different data
Preferred Qualifications:
Basic knowledge of plant genomic, weather and environment data

Experience with exploratory Big Data computing through the use of technologies such as Hadoop, Pig, MapReduce, Spark/Scala

Strong drive to learn new topics and skills and to develop innovative products for our customers

Ability to implement new algorithms efficiently and rigorously

Ability and inclination to work in multi-disciplinary environments, and desire to see ideas realized in practice

Strong analytical, effective and creative problem-solving ability to develop quick yet sound solutions to resolve complex problem

Strong analytical, written and verbal communication skills
What We Offer:
Our teams are composed of industry experts, top scientists, and talented engineers. The environment is extremely engaging and fast-paced, with dozens of specialties coming together to provide the best possible products and experiences for our customers.
We provide competitive salaries and some of the best perks in the industry, including:
Superb medical, dental, vision, life, disability benefits, and a 401k matching program

A stocked kitchen with a large assortment of snacks & drinks to get you through the day

Encouragement to get out of the office and into the field with agents and farmers to see first-hand how our products are being used

We take part and offer various workshops, conferences, meet-up groups, tech-talks, and hackathons to encourage participation and growth in both community involvement and career development
We also hinge our cultural DNA on these five values:
Inspire one another

Innovate in all we do

Leave a mark on the world

Find the possible in the impossible

Be direct and transparent
Learn more about our team and our mission:
The Climate Corporation - The Technology Behind Making A Difference
https://youtu.be/c5TgbpE9UBI or visit https://climate.com/careers
At Monsanto, we value a diverse combination of ideas, perspectives and cultures. All qualified applicants will receive consideration for employment without regard to, among other things, race, religion, color, national origin, age, sex, sexual orientation, gender identity, gender expression, status as a protected veteran, or status as a qualified individual with a disability. If you need a reasonable accommodation to access the information provided on this website, please access our disability accommodations process for further assistance. U.S. Employment Law (applicable for U.S. jobs ONLY): EEO Employer Minorities/Females/Protected Veterans/Disabled. For information about equal employment opportunity rights, please refer to this information from the U.S. federal government: EEOC Poster; EEOC Supplement.