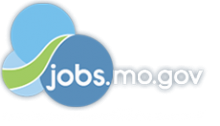 Job Information
City of St. Louis Department of Personnel

Digital/Printing Press Operator

in

St. Louis

,

Missouri
Digital/Printing Press Operator
View all jobs
Apply
Salary
Minimum: $29,094.00

Maximum: $48,438.00
Normal entry salary is $29,094.
Nature of Work
Incumbents in this position are responsible for setting up, operating and maintaining digital and offset printing and finishing equipment.
For an additional description of this position, please refer to the classification specification for Digital/Printing Press Operator
Minimum Qualifications
A high school diploma or General Educational Development (G.E.D.) certificate; plus two years of experience in the operation and maintenance of offset and/or digital duplicating equipment such as Halm 2-color Jet press (envelope press), Hamada Superb, Hamada, Cannon C9280 color printer, Cannon DP115, Ricoh ProC751 digital color production press and related bindery equipment which includes cutter, folder, numbering and collating machines. Qualifying experience must have been in the last five years. OR an equivalent combination of education, training and experience.
A limited number of applicants may be scheduled for the Oral Interview based on an evaluation of their qualifying education, training and experience as listed on the Employment Application. Please fully describe your qualifying digital/printing experience. Complete the Employment Application, even if you submit a resume. Include reasons for changes in employers and explain any gaps in employment on the application. Incomplete and/or carelessly completed applications will not be considered. Resumes will not be accepted as a substitute to a fully completed application.
VETERAN'S PREFERENCE POINTS: To be eligible for veteran's preference points, the applicant must submit a copy of his/her DD 214 Certificate of Release or Discharge from Active Duty with the Employment Application or at the time of the Oral Interview. The Director of Personnel may, in his discretion, accept alternate documentation.
Documentation of academic credentials must be submitted at the time of the Oral Interview.
LAST DATE FOR FILING APPLICATION: Applications will be accepted until a sufficient number are received to fill the anticipated vacancies. Please submit application as soon as possible. Applications can be submitted on the Internet. Visit the City web site at http://stlouis-mo.gov/jobs
Examination Components and Their Weights
Experience and Training: Pass/Fail

Oral Interview: 100%
No waiver of the Residency Requirement will be granted.
O.C. 2895
January 24, 2019
2412-31T (No Wav)
View all jobs
Apply
Your feedback was not sent.