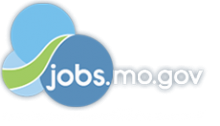 Job Information
Legrand NA

Electrical Assembler I

in

St. Louis

,

Missouri
At a Glance
Legrand has an exciting opportunity for a Electrical Assembler to join the OCL Team in St. Louis, MO.
This position involves final assembly and wiring of light fixtures.
Work involves the assembly, test, and modification of electrical components through the use of blue prints, schematics, written, and verbal instructions. An assembler will use various machines, adhesives, and epoxies in order to completely assemble a light fixture. Further the position helps develop assembly methods and techniques for use by production workers to assemble and wire completed light fixtures.
What Will You Do?
Job Duties and Responsibilities:
-Reads blueprints, wiring diagrams, assembly drawings/renderings, and receives verbal instructions regarding work assignment.
-Aligns and assembles parts such as leads, coils, wires, tabs and terminals into housing.
-Routes and laces cables.
Installs components and parts such as switches, coils, transformers, relays, transistors, ballasts, and semiconductor circuits on panels, and other units.
-Routes and attaches wires and connectors to form circuitry and connects assembly to power supply sources, switch panels, or junction boxes. Attaches hardware and seals assembly.
-Examines parts for defects: both visual (chips, scratches) and operational
-Tests unit to locate defects, measure performance, determine need for adjustment and verify specified operation.
-Replaces defective component and wiring.
-Assembles and calibrates fixture according to specifications.
-Regular Attendance
-Ability to work cooperatively with others.
-Ability to work in safe and alert manner.
Required Skills
Education: High School Diploma or GED; trade school/ associates degree, six months of related experience and/or training, or equivalent combination of education and experience.

Experience: Six months of related experience and/or training, or equivalent combination of education and experience.

Skills/Knowledge/Abilities:

Language Skills: Ability to read and interpret documents such as safety rules, operating and maintenance instructions, and procedure manuals. Ability to write routine reports and correspondence.

Computer Skills: Basic to intermediate computer skills.

Mathematical Skills: Ability to add, subtract, multiply, and divide in all units of measure, using whole numbers, common fractions, and decimals.

Reasoning Ability: Ability to apply commonsense understanding to carry out instructions furnished in written, oral, or diagram, form. Ability to deal with problems involving concrete variables in standardized situations.

-Ability to climb ladders, bend, squat, kneel, and stand for long periods of time.

-May be required to sit for long periods.

-Must be able to lift up to 50-100 pounds.

-Good hand-eye coordination; excellent manual dexterity, ability to work with small, detailed objects.

-Work independently with ability to prioritize and work under (sometimes tight) deadlines.

-Due to the open environment of the warehouse, must be able to work in various weather and temperature conditions including: extreme heat, humidity and cold.
About Legrand
Every single day, Legrand brings power, light and data to millions of spaces around the world. Legrand is a global, publicly-traded company listed on the Euronext (Legrand SA EPA: LR) with 36,000 employees worldwide, a market cap of $16B, revenue of more than $5 billion, with products sold in 180 countries. Legrand is listed on the Forbes Global 2000 as one of the world's best employers. For more information, visit legrand.com.
About Legrand North and Central America
Legrand North and Central America (LNCA) employs over 5,000 associates in 60 locations, working in 6 product categories (Electrical Wiring Systems, Building Control Systems, AV, Data Communications, Power Distribution and Control, and Lighting). LNCA offers distinctive benefits like high employer 401K match, above-benchmark paid maternity leave, paid time off to volunteer, and an active women's network. LNCA is an employee-centered, growth company with tremendous opportunity. For more information, visit legrand.us.
About Legrand's Lighting Sector
Through Pinnacle, Finelite, and OCL, Legrand designs and manufactures high performance, environmentally sustainable lighting solutions and products for commercial, educational and healthcare facilities. We work with leading architects and contractors to supply systems and products. We employ a talented group of lighting engineers and designers who work with the latest technologies, using cutting-edge tools to create fixtures which are unique and built to last. Our products offer the design professional a complete palette of integrated products that breathe life into architectural spaces for design that lasts. Legrand's specification grade products are suited for a broad range of applications, and the integrated product line allows designers to create multi-level lighting scenarios using various luminaires from an extensive offering.
http://www.legrand.us
http://www.youtube.com/legrandna
http://www.linkedin.com/company/44580
http://twitter.com/legrandNA
Equal Opportunity Employer
External Company Name: Legrand North America
Street: 11902 Lackland Rd