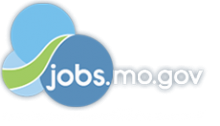 Job Information
The Boeing Company

Electronic and Electrical Engineer – Systems Design Engineer (Associate)

in

St. Louis

,

Missouri
The Boeing Company is seeking
Associate Electrical Engineers
with experience in Electronic Systems Design and Analysis for current and emerging programs in
St. Louis, MO .  These positions will focus on supporting the Boeing Defense, Space & Security (BDS) business organization.
At Boeing, our Electrical Engineers develop electronic and electrical system requirements using analytical and technical skills, translate requirements into system architectures and modify hardware and software designs for Boeing aircraft, unmanned vehicles and much more.
We have multiple openings in BDS for St. Louis and surrounding regions to support our aircraft, weapons, and engineering capabilities.
These Capability Centers support all of the following programs:
T-7A – the next generation trainer for the Air Force
F/A-18, EA-18G, F-15, F-22 – existing tactical fighter aircraft still in development with ongoing major upgrades
Engineering Capability Centers – specialized engineering for Platform Cybersecurity, Product Security, Flight Simulation, Radar Development, and Advanced Mission Systems
Qualified Candidates may have an opportunity to choose a specific assignment. If selected for an interview, a candidate may specify preferred areas of interest.  Some positions may be eligible for local part-time and or virtual work.
Position Responsibilities:
Understand and apply job practices, techniques, standards, principles, theories, and concepts
Develop, document and maintain electronic and electrical system requirements according to customer desires and contract requirements
Develop statement-of-work and technical performance specifications
Analyze, translate and implement requirements into system architecture, hardware and software designs and interface specifications, showing traceability throughout the product lifecycle
Test and validate to ensure system designs meet operational and functional requirements
Resolve product integration issues and production anomalies
Support fielded hardware and software over the entire product lifecycle
Investigate emerging technologies to develop concepts for future product designs to meet projected requirements
Monitor supplier performance to ensure system integration and compliance with requirements
Develops and documents moderately complex electronic and electrical system requirements
Designs hardware, software and interface specifications
Assists in monitoring supplier performance to ensure system integration and compliance with requirements
Solves problems concerning fielded hardware and software over the entire product lifecycle
Researches specific technology advances for potential application to company business need
Security Clearance and Export Control Requirements :
This position requires the ability to obtain a U.S Security Clearance for which the US Government requires US Citizenship. An interim and/or final U.S. Secret Clearance Post-Start is required.
Basic Qualifications (Required Skills/Experience):
Ability to obtain Secret US Security clearance (Post-Start)
Bachelor's degree or greater in a technical field of study
Preferred Qualifications (Desired Skills/Experience):
2+ years in the Aerospace Industry experience is a plus
2+ years of experience in Model-Based Systems Engineering is desired
Applicants must have good communication, analytical, and organizational skills and be able to work in a team environment - previous design team or special project team participation is desired
Ability to conceive, develop, optimize, maintain and modify electronic/electrical system designs based on requirements is desired
Ability to provide technical coordination with internal and external suppliers and customers is a plus
Knowledge of design concepts and techniques (e.g., concurrent engineering ,
Design for Manufacture/Assembly [DFM/A]) is preferred
Knowledge of data system design, and architectures is desired
Knowledge of system security design principles and industry and government guidance and regulations which engineers apply to produce secure systems is desired
Typical Education/Experience:
Education/experience typically acquired through advanced technical education from an accredited course of study in engineering, computer science, mathematics, physics or chemistry (e.g. Bachelor) and typically 2 or more years' related work experience or an equivalent combination of technical education and experience (e.g. Master)
In the USA, ABET accreditation is the preferred, although not required, accreditation standard
Travel :
Some positions may require up to 10% travel.
Relocation:
This position offers relocation based on candidate eligibility.
Drug Free Workplace:
Boeing is a Drug Free Workplace where post offer applicants and employees are subject to testing for marijuana, cocaine, opioids, amphetamines, PCP, and alcohol when criteria is met as outlined in our policies.
Shift:
This position is for 1st shift.
Boeing is an Equal Opportunity Employer. Employment decisions are made without regard to race, color, religion, national origin, gender, sexual orientation, gender identity, age, physical or mental disability, genetic factors, military/veteran status or other characteristics protected by law.