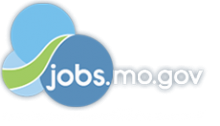 Job Information
Lockheed Martin

Energy Efficiency Project Engineer Lead / Mechanical Engineer (St. Louis)

in

St. Louis

,

Missouri
Description: Lockheed Martin (Saint Louis, MO) is seeking an energy or mechanical engineer with knowledge of energy efficiency technology implementation and calculation of energy savings. These technologies can include lighting, building controls, HVAC, and central plant equipment. Candidate must be detail-oriented, have strong analytical skills and the capacity to handle multiple projects and roles.
Position will support the delivery of a large energy efficiency program and the engineering lead for a team of 3-4 project engineers responsible for the day to day engineering workload, final project sign-off and project acceptance with the ability to defend and justify rationale for all approved projects to customers and clients.
Understanding of energy industry, energy efficiency programs and project financing are desired but not required.
Responsibilities include but are not limited to the following:
• Performing energy analysis of facility energy efficiency measure calculations using standard or predefined energy analysis tools and methodology
• Technical evaluation of third party energy audits and energy efficiency technology studies
• Conducting walk through inspections of facilities and interviewing facility owners/managers to validate submitted energy efficiency measures.
• Performing QA/QC activities, including conducting pre- and post-installation energy efficiency project inspections
• Working with outreach staff to establish and support appropriate level of technical assistance required for energy project evaluation
• Determining cost-effectiveness of identified energy efficiency measures and eligibility for financial incentives based on regulatory requirements
• Identifying energy efficiency technologies and energy savings studies/financial analysis to support development of prescriptive measures
• Project lead duties to include financial and savings forecasting assistance, work flow management, status reporting, database and project file maintenance
Basic Qualifications:
• Engineering education and background
• Process and detail oriented individual
• Ability to work effectively and professionally with other business functions (Management, Clients, Operations, Data/Finance and Marketing)
• Effective communication skill set
• MS Office applications for analysis, documentation, and presentation
• Strong MS Excel skills (specifically MS Excel)
Desired Skills:
• Energy Efficiency experience
• Energy calculation tool experience
• Technical Resource Manual (TRM) familiarity
• Certified Energy Auditor (CEA) or Certified Energy Manager (CEM) certifications, Energy Manager in Training (EMIT)
BASIC QUALIFICATIONS:
job.Qualifications
Lockheed Martin is an Equal Opportunity/Affirmative Action Employer. All qualified applicants will receive consideration for employment without regard to race, color, religion, sex, pregnancy, sexual orientation, gender identity, national origin, age, protected veteran status, or disability status.
Join us at Lockheed Martin, where your mission is ours. Our customers tackle the hardest missions. Those that demand extraordinary amounts of courage, resilience and precision. They're dangerous. Critical. Sometimes they even provide an opportunity to change the world and save lives. Those are the missions we care about.
As a leading technology innovation company, Lockheed Martin's vast team works with partners around the world to bring proven performance to our customers' toughest challenges. Lockheed Martin has employees based in many states throughout the U.S., and Internationally, with business locations in many nations and territories.
EXPERIENCE LEVEL:
Experienced Professional