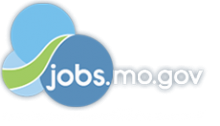 Job Information
Ameren

Engineer

in

St. Louis

,

Missouri
If end date is listed, the posting will come down at 12:00 am on that date:
About The Position
The Engineer designs, programs, implements, develops, and maintains project oriented database modeling tool and performs model uploads for energy management system, supervisory control and data acquisition system and maintains ICCP database. Successful candidate also performs backup function for other system modeling functions.
Key responsibilities include:
Be an integral member of the Technical Support team to maintain the real-time process control computers, other servers and desktops to be available 24x7 to operations personnel.

Support numerous applications and tools used for monitoring, analyzing and dispatching Ameren MO & Ameren IL transmission assets and generation assets as required.

Implement software upgrades to keep computer systems current.

Integrate new systems as required to support ongoing and future control center activities and functionality as mandated at the federal, state or local policy level.

Share off hours support responsibilities with others within the Technical Support group to provide 24x7 support.
Qualifications
Bachelor of Science Degree in Engineering from an accredited college or university required. Bachelor of Science Degree in Electrical Engineering Preferred. Experience with energy management computer systems or SCADA computer systems preferred. An understanding of electrical power systems and devices as well as an understanding of control systems in the context of electrical engineering are both preferred.
In addition to the above qualifications, the successful candidate will demonstrate:
Must have good decision-making, communication, organizational and human relations' skills. Must successfully pass NERC required background checks.
Additional Information
Ameren's selection process includes a series of interviews and may include candidate testing and/or an individual aptitude or skill-based assessment. Specific details will be provided to qualified candidates.
All qualified applicants will receive consideration for employment without regard to race, color, religion, sex, national origin, ethnicity, age, disability, genetic information, military service or status, pregnancy, marital status, sexual orientation, gender identity or expression, or any other class, trait, or status protected by law.
St. Louis-based Ameren Corporation powers the quality of life for 2.4 million electric customers and more than 900,000 natural gas customers in a 64,000-square-mile area through its Ameren Missouri and Ameren Illinois rate-regulated utility subsidiaries. Ameren Illinois provides electric transmission and distribution service and natural gas distribution service. Ameren Missouri provides electric generation, transmission and distribution service, as well as natural gas distribution service. Ameren Transmission Company of Illinois develops, owns and operates rate-regulated regional electric transmission projects. For more information, visit Ameren.com, or follow us on Twitter at @AmerenCorp, Facebook.com/AmerenCorp, or LinkedIn/company/Ameren.