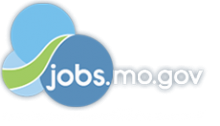 Job Information
American Water

Engineering Technician

in

St Louis

,

Missouri
Founded in 1886, American Water is the largest and most geographically diverse publicly traded U.S. water and wastewater utility company. With headquarters in Camden, NJ, the company employs over 6,800 dedicated professionals who provide regulated and market-based drinking water, wastewater and other related services to an estimated 15 million people in 46 states. To learn more about American Water and additional career opportunities, visit www.amwater.com.
Primary Role
Responsible for basic planning, design, engineering calculations and construction related to limited tasks for varying scope water resource systems projects.
Key Accountabilities
Provide support services to Engineer and/or Engineering Manager for activities including planning functions, design, facility layout, cost estimates and/or basic engineering calculations.

Provide a full range of drawing production work including design and exhibits. Prepare and assemble contract documents.

Gather and correlate basic data; process and interpret test data.

Coordinate construction activities including contact with contractors, field observation of construction work for compliance with project requirements and monitoring of project schedules.

Prepare and maintain files, records, drawings, reports, budgets and other data related to engineering projects.

Occasionally manage projects of very limited scope under the direct supervision of the Engineering Manager.
Knowledge/Skills
Knowledge:
Knowledge of and ability to apply theoretical and practical engineering principles to perform basic engineering (hydraulic, mechanical, etc.) related functions.

Ability to oversee and monitor construction work for adherence to project plans and specifications.

Knowledge of drafting/CAD techniques, design and engineering terminology.

Knowledge of company standards and procedures and standard technical specifications.

Knowledge of property (easement rights).

Skills:*

Ability to work with minimal guidance on varied engineering planning, design and construction related assignments under the direction of an Engineer or other supervisory personnel.

Process strong, detail oriented, analytical and conceptual skills with the ability to communicate both verbally and in writing.

Computer literacy including a major word processor program, spread sheets, graphics and/or CAD.

Ability to conduct property records research and prepare easement documents as necessary.
Experience/Education
Engineering drafting expertise and/or previous Engineering Technician experience desired.

Associate's Degree in Engineering or Engineering Technology; or four (4) years drafting or computer application experience; or two (2) years drafting experience or computer applications and two (2) years field experience in construction observation or surveying
Competencies
Champions safety
Customer obsessed
Cultivates innovation
Nimble learning
Drives Results
Collaborates
Join American Water...We Keep Life Flowing*™

American Water is firmly committed to Equal Employment Opportunity (EEO) and prohibits employment discrimination for employees and applicants* based on his or her age, race, color, pregnancy, gender, gender identity, sexual orientation, national origin, religion, marital status, citizenship, or because he or she is an individual with a disability, protected veteran or other status protected by federal, state, and local laws.