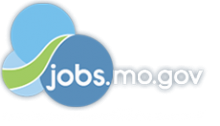 Job Information
Atalian Global Services

Evening Janitorial Supervisor - Maryland Heights (Edward Jones North)

in

St. Louis

,

Missouri
Evening Janitorial Supervisor - Maryland Heights (Edward Jones North)
St. Louis, MO, United States of America
Back Apply Now
Back
Apply Now
Overview
ATALIAN Global Services, Inc. is the U.S. division of ATALIAN Group, a Paris-based facilities services organization. Globally, ATALIAN Group operates in more than 30 countries on four continents and has revenues of over $3.2 billion and 125,000 employees. ATALIAN Global Services offers a full menu of facility service capabilities, illness prevention and cleaning, and a long history of providing clients the most creative and customized facilities support solutions in the industry, improving service quality, and often cost savings.
Job Skills / Requirements
The Supervisor/Crew Leader is assigned to a designated work-site spanning through one or more buildings and oversight of a group of hourly employees to assure assignments are completed in an effective, efficient, safe and timely manner, and overseeing all custodial activities on all shifts. This position requires great flexibility.
Job Requirements
Facilitates and coordinates work assignments, adjusts work schedule as required through clear and concise verbal and written work orders. Inspects and makes certain that company standards are being met.

Trains, instructs, and assigns work to the custodial crew, inspects work in progress and upon completion.

Completes and keeps reports of timekeeping, incident reports (injury and property) and maintenance records.

Maintains distribution and delivery of supplies and equipment to custodial staff.

Enforces policy and procedures. May discipline and suspend employees pending an investigation. May NOT terminate employees without approval from Human Resources.

Reviews and adheres to labor requirements, budgets, an all work-site specs.

Review and correct Quality Inspection Reports and notify Operations and Branch Managers of any performance issues.

Maintain good client relations and resolve all customer issues in a timely manner.

Interview, make hiring decisions and train all new hires.
REQUIREMENTS
3 – 5 years of experience coordinating operations activities of employees working in client work-site, Two (2) years of management experience required. Experience in the janitorial industry preferred.

High School Diploma or Equivalent.

Associates Degree or 2-3 years comparable experience.

Education Requirements (Any)

High School Diploma or Equivalent

Additional Information / Benefits
We offer industry competitive wages that are among the best in the industry. Comprehensive training is offered to all employees, with additional education offered to those interested in greater opportunities. ATALIAN Global Services is a Drug-Free Workplace as well as an Equal Opportunity Employer. Qualified applicants shall be considered for all positions without regard to race, color, sex, religion, national origin, age, disability, veteran status, or any other status protected by federal, state or local law.
Benefits: Medical Insurance, Dental Insurance, Vision Insurance, Paid Vacation, Paid Holidays, 401K/403b Plan
This job reports to the Tony Osborne
This is a Full-Time position 2nd Shift.
Number of Openings for this position: 1
Back Apply Now
Back
Apply Now