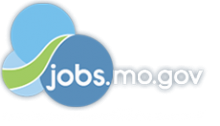 Job Information
The Boeing Company

F-22 Test Radar Focal (Experienced)

in

St Louis

,

Missouri
Job Description
At Boeing, we innovate and collaborate to make the world a better place. From the seabed to outer space, you can contribute to work that matters with a company where diversity, equity and inclusion are shared values. We're committed to fostering an environment for every teammate that's welcoming, respectful and inclusive, with great opportunity for professional growth. Find your future with us.
The Boeing Company has an exciting opportunity. The F-22 program is seeking an Experienced Radar Test Focal (Level 3) for the AGILE Integration Lab (AIL) in St. Louis, MO. This position involves system test support, Radar hardware support of test and providing troubleshooting support for F-22 radar hardware (both Primary Mission Equipment and Special Test Equipment). Test support would involve adapting F-22 aircraft requirements to test requirements and test plans, developing Radar related test procedures, executing tests in the AIL and on-board the Flying Test Bed, writing test reports, and providing Problem Report documentation of test anomalies. This position works alongside system designers and software engineers to mature new capabilities being brought to the F-22 program.
Candidate must be effective at working on an Agile Cross-Functional team, dynamically collaborating with design, software and test engineers to support the effective fielding of aircraft capabilities through system integration lab test and out to Development & Operational Flight test (DT/OT).
Candidate must be effective at working on a diverse team that partners Boeing, Lockheed Martin and the USAF.
Export Control:
This position requires an active Current Secret U.S. Security Clearance. (A U.S. Security Clearance that has been active in the past 24 months is considered active.)
Basic Qualifications (Required Skills/Experience):
Possess a Bachelor's, Master's or Doctorate of Science degree from an accredited course of study, in engineering, computer science, mathematics, physics or chemistry
Preferred Qualifications (Desired Skills/Experience):
Able to travel 10% of the time

Bachelor's degree or higher in Electrical Engineering

Experience in an avionics, electrical, and/or a mission systems role

Experience with agile development methodologies (Scrum, Lean, Kanban, etc.) and agile project management tools (JIRA, TFS, VersionOne, etc.)
Typical Education/Experience:
Education/experience typically acquired through advanced technical education from an accredited course of study in engineering, computer science, mathematics, physics or chemistry (e.g. Bachelor) and typically 5 or more years' related work experience or an equivalent combination of technical education and experience (e.g. PhD, Master+3 years' related work experience). In the USA, ABET accreditation is the preferred, although not required, accreditation standard.
Relocation:
Relocation assistance is not a negotiable benefit for this position. Candidates must live in the immediate area or relocate at their own expense.
Drug Free Workplace:
Boeing is a Drug Free Workplace where post offer applicants and employees are subject to testing for marijuana, cocaine, opioids, amphetamines, PCP, and alcohol when criteria is met as outlined in our policies.
Shift:
This position is for 1st shift. Some Saturdays will be required
Boeing is an Equal Opportunity Employer. Employment decisions are made without regard to race, color, religion, national origin, gender, sexual orientation, gender identity, age, physical or mental disability, genetic factors, military/veteran status or other characteristics protected by law.