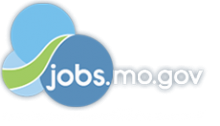 Job Information
Legrand NA

Fabricator I

in

St. Louis

,

Missouri
Main Activities:
Organization: Manufacturing/Operations

Main Interface: Internal: Manufacturing Manager, Fabrication Supervisor
Job Duties and Responsibilities:
Must be able to accurately read a tape measure and dial calipers

Operates all machinery in the fabrication department that may include:

Punch press, Shears (manual/hydraulic), Break form, Roll form, Saws (horizontal/vertical/circular), Right Angle Grinder, Drills (hand/stationary), Air tools

Operation of a Mill and Lathe is preferred, set up not required

Able to accurately layout a part from an engineering drawing

Demonstrates leadership in safety related issues. Responsible for thorough knowledge of appropriate safety practices; must wear appropriate PPE and follow all safety policies and practices.

Must be able to differentiate between material types (Aluminum, Steel, and Brass).

Fabricators must be able to load and unload materials within a warehouse utilizing a hand truck

Prepare parts from fabrication to travel to assembly, or secondary process by packaging padding, or strapping to prevent shifting/damage during transport

Complete production paper work to document material consumed, wasted and produced as well as time needed to complete.

Make sure Production area is clean and organized, free from food, waste, trash and any hazard that may cause an injury or inhibit a safe working environment.

Must be able to rotate task as needed.

Must be accountable for own quality and efficiency of work.
---
PHYSICAL AND MENTAL DEMANDS : The physical and mental demands described here are representative of those that must be met by employees to successfully perform the essential functions of this job. Reasonable accommodations may be made to enable individuals with disabilities to perform the essential functions.
Mental Demands
While performing the duties of this job, employees are regularly required to:
Use written and oral communication skills

Read and interpret data, information and documents

Analyze and solve non-routine and complex office administrative problems

Use math and mathematical reasoning

Observe and interpret situations

Learn and apply new information or skills

Perform highly detailed work on multiple, concurrent tasks

Work under intensive deadlines with frequent interruptions

Interact with managers, staff, customers, the public and others encountered in the course of work
Physical Demands
While performing the duties of this job, employees are regularly required to:
Sit, walk and stand

Talk or hear, both in person and by telephone

Use hands repetitively operate standard office equipment

Reach with hands and arms; and lift up to 25 pounds

Specific vision abilities required by this job include close vision, distance vision and the ability to adjust focus
Education:
High School Graduate or Equivalent, Vocational Certificate preferred
Experience:
Min 2 years' experience in fabrication. Experience with precision measuring tools (caliper, micrometer, measuring tape)
Skills/Knowledge/Abilities:
Basic reading and writing

Excellent math skills

Highly detail oriented

Willingness to learn

Must have knowledge in operating hand and power tools common to the fabrication trade.

Ability to lift 75 lbs.

Able to stand the entire work shift

Able to perform repetitive job functions; hand mobility, bending, kneeling, pushing and pulling

Able to work a flexible work schedule

Manual dexterity required for operating various hand tools

Strong mechanical aptitude and assembly skills
Legrand has an exciting opportunity for a Fabricator to join the OCL Team in St. Louis, MO. A Fabricator uses a variety of hand and power tools and machines to cut, bend or punch pieces of material to match engineering drawings in an accurate and timely manner. Works as part of the Fabrication team having responsibility for the final product produced. Knowledge of all commonly used fabrication machines including set-up, safety practices, and procedures.
About Legrand North and Central America
Legrand North and Central America (LNCA) employs over 5,000 associates in 90 locations, working in 6 product categories (Electrical Wiring Systems, Building Control Systems, AV, Data Communications, Power Distribution and Control, and Lighting). LNCA offers distinctive benefits like high employer 401K match, above-benchmark paid maternity leave, paid time off to volunteer, and an active women's network. LNCA is an employee-centered, growth company with tremendous opportunity. For more information, visit legrand.us.
Visit us at:
http://www.legrand.us
http://www.youtube.com/legrandna
http://www.linkedin.com/company/44580
http://twitter.com/legrandNA
Equal Opportunity Employer
External Company Name: Legrand North America
Street: 11902 Lackland Rd