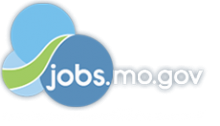 Job Information
M. C. Dean, Inc.

General Maintenance Technician 1 - St. Louis, Missouri

in

St. Louis

,

Missouri
General Maintenance Technician 1 - St. Louis, Missouri
Location:St. Louis, Missouri
Req. Number:4847
Description
M.C. Dean isBuilding Intelligence™.We design, build, operate, and maintain cyber-physical solutions for the nation's most recognizable mission-critical facilities, secure environments, complex infrastructure, and global enterprises.
Our success relies on great people delivering innovative projects and solutions for Fortune 100 companies and the most recognized agencies in government, defense, and security.
Join our more than 3,600 employees worldwide who engineer and deploy automated, secure and resilient power and technology systems; and deliver the management platforms essential for long-term system sustainability. Together we are creating the integrated systems and technologies that shape the built and cyber-physical world.
We offer an excellent benefits package including:
A competitive salary

Medical, dental, vision, life and disability insurance

Paid-time off

Tuition reimbursement

401k Retirement Plan

Military Reserve pay offset

Paid maternity leave
The MEP General Technician assists more senior technicians with troubleshooting and repairs of buildings and installed systems.​
2-3 years facilities maintenance experience required.

High School Diploma or GED required.

Must be able to obtain a security clearance

Cleaning, lubrication and servicing a wide variety of pumps, valves and controls.

Troubleshooting, evaluate and recommend maintenance operations.

Troubleshooting and minor repairs of life safety/fire systems.

Inspect buildings, ground and equipment for malfunctions.

Electrical troubleshooting and minor repairs.

Troubleshooting and minor repairs of HVAC systems.

Lifting and physical exertion required.

Able to stand for long periods of time

Daily physical exertion of hands and fingers, reaching, climbing, stooping, kneeling, crouching and or crawling.

Able to walk or sit for a long periods of time.

Must be able to lift and/or move up to 50 lbs.

Specific vision abilities required to include close vision, distance vision, color vision, peripheral vision, depth perception and ability to adjust focus. ​
Desire
Vocational school preferred.

OSHA 10

Electrical Safety / NFPA 70E

Introduction to Engineering - (CFC Certification)
Abilities
Lifts at least 100 pounds at one time and 60 pounds for an extended period of time.

Relocates a 12 foot stepladder without assistance.

Works at various heights up to 60 feet and can climb and maintain balance on scaffolds, aerial lifts, catwalks and all types of ladders.

Walks, climbs, lifts, squats, crawls, kneels, pushes, pulls and reaches overhead on a routine and repetitive basis.

Possess good vision (may be corrected vision), the ability to see in color, and the ability to hear and communicate in English.

May use a standard ladder without exceeding the weight limit while carrying tools.

Tell when something is wrong or is likely to go wrong. It does not involve solving the problem, only recognizing there is a problem.

Apply general rules to specific problems to produce answers that make sense.

Combine pieces of information to form general rules or conclusions (including finding a relationship among seemingly unrelated events).

See details at close range (within a few feet of the observer).

Listen to and understand information and ideas presented through spoken words and sentences​
​​
EOE Minorities/Females/Protected Veterans/DisabledVEVRAA Contractor