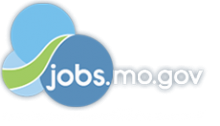 Job Information
Washington University of St. Louis

Health Physicist I - Radiation Safety Office - 49643

in

St. Louis

,

Missouri
Job Type/Schedule
This position is full-time and works approximately 40 hours per week.
Department Name/Job Location
This position is in the Radiation Safety Office. This position is for the Medical School Campus.
Essential Functions
POSITION SUMMARY:
Works under general oversight on assignments for Washington University and Washington University Medical Center WU & WUMC) Radiation Safety Program. Work involves radioactive materials, radiation sources, radiation generating devices, radioactive and hazardous wastes, high-field magnets, lasers, etc. This position requires an understanding of the principles and goals of radiation protection and techniques employed to comply with applicable requirements, the ability to evaluate information, identify needs and communicate with users to obtain additional information. Assignments may focus in one or more particular technical areas, but expected to develop a broad base of technical knowledge over time. This position is expected to manage specific project tasks or technical teams under general oversight of a manager responsible for a particular technical area of the radiation safety program. This position may be assigned technical area management or supervisory responsibilities, the ability to interact effectively with a wide variety of individuals and to communicate technical information clearly and concisely. This position promotes the use of radioactivity as part of a safe work environment, is involved in the management of the radiation safety program and helps maintain the school's compliance with Federal, State and local regulations.
PRIMARY DUTIES AND RESPONSIBILITIES:
Assignments will be related to technical areas of the radiation safety program including user authorizations, human use (clinical & research, nuclear medicine, radiation oncology), research use (animal, in-vitro, biological, chemical, physical, engineering), inspections, surveys, cyclotron produced materials (production, distribution, use), imaging, x-ray & fluoroscopy, radiation producing equipment safety, non-ionizing radiation safety, sealed sources & irradiators, instrument calibration, radioactive materials accountability & transportation (ordering, receipt & distribution), user & staff training, radioactive waste management & shipping (collection, processing, disposal), dosimetry & bioassay, ALARA program, decommissioning, release surveys & closeouts and emergency response.
Technical assignments will include laboratory and other facility inspections, technical assessments, surveys, monitoring, measurements, sampling, data evaluation and QA, records review & maintenance, procedures development & maintenance, investigations, documentation and report preparation.
Project task assignments are usually of short duration and involve planning and obtaining approvals; scheduling resources including staff; coordinating, directing and monitoring the conduct of the work; communicating progress to supervisor & management; identifying problems or issues and seeking guidance & resolution through supervisor and management; interacting with users and their staff & management with the involvement of RS management as appropriate, assembling data and compiling reports, arranging for waste management and supporting cost recovery as needed.
Technical team leader assignments are usually of a long-term nature and involve the same kinds of activities listed for project task assignments. In addition, a team leader has responsibilities for team meetings and records, the schedule and assignments among team members, and promoting improvements to procedures and program elements relevant to the work of the team.
Specific technical assignment categories indicative of this skill and experience level for Huam-Use Radioactive Materials (HU-RAM) program support may include: patient room prep; patient room release surveys; HU-RAM area dose evaluation, audits and inspections, inventory and sealed-source leak tests, incident and medical event investigation; inpatient control; patient release evaluation; xenon airborne and trap measurements; dose calibrator QA and calibrations; ALARA, personnel exposure and declared pregnant worker investigation; internal dose evaluation; skin dose calculation; shielding calculation and design; surveys of HU-radiation producing equipment, including radiographic, fluoroscopic, DXA, or CT equipment for human use and human-use authorized user preparation. Non-Human-Use RAM program support may include: RAM package receiving and shipping; survey instrument calibrations; well-counter calibrations and QA; RS laboratory instrumentation QA; MCA gamma spectrometry; volatile RAM (Iodine, Tritium, etc.) airborne release evaluations; drain disposal and sewage release evaluation; Non-Human-Use Radioactive Materials (NHU-RAM) area dose evaluation; NHU-RAM authorized user preparation; QA review and approval recommendation; NHU-RAM area dosimetry and posting evaluations; NHU-RAM inventory and sealed-source leak tests; NHU-RAM incident response and evaluation; animal protocol and questionnaire evaluations; alpha/beta, alpha and neutron surveys, measurements and evaluations; tritium surveys, measurements and evaluations; surveys of NHU-radiation producing equipment, including x-ray irradiators, cabinet x-rays, radiographic, fluoroscopic, DXA or CT equipment for non-human-use.
Response to radiation incidents & emergencies-carry emergency cell phone, initial response to RAM incident or emergency, decontamination & survey support; coordination with Laboratory Contract, Authorized User, lab staff, prepare incident report; conduct radiation event investigations; emergency response planning, training, onsite coordination, response actions, surveys and decontamination.
Responsible for completing assigned tasks.
Required Qualifications
Bachelor's degree in a radiation science or engineering field with five years of relevant experience in increasingly responsible positions in radiation safety compliance programs. Master's degree in a radiation science or rngineering field with specific class work & training in radiation safety may be substituted. An equivalent combination of education & experience will be considered.
Competence with Microsoft Office (Word, Excel, Power Point, Access), email, voice messaging, database applications, HTML/web applications and typical office technology.
Successful completion of Trustworthiness and Reliability screening in accordance with US Nuclear Regulatory Commissioin requirements (10CFR37).
Preferred Qualifications
Experience under an NRC or Agreement State broad-scope medical-use license.
Ability to effectively interact with a wide variety of individuals and communicate technical information clearly & concisely, both verbally and in writing.
Knowledge of applicable regulations, radiation safety concepts, procedures, methods and program goals.
Ability to read, understand and assist in interpreting regulatory language.
Demonstrate technical knowledge and mathematical and computational ability necessary for health physics evaluations, such as radioactive decay & in-growth, neutron activation, cyclotron production, internal & external dosimetry, effluent release & dispersion, radioactivity measurements & monitoring, shielding and the like.
Class E driver's license (e.g. current IL driver's license or MO Chauffeur's license).
Salary Range
Base pay commensurate with experience.
Pre-Employment Screening
All external candidates receiving an offer for employment will be required to submit to pre-employment screening for this position. Current employees applying for a new position within the university may be subject to this requirement. The screenings will include a criminal background check and, as applicable for the position, other background checks, drug screen, employment and education or licensure/certification verification, physical examination, certain vaccinations and/or governmental registry checks. All offers are contingent upon successful completion of required screening.
Benefits
This position is eligible for full-time benefits. Please click the following link to view a summary of benefits: https://wustl.box.com/s/8wkhs25yssf0775x9d6nd6vqa7obpth7.
Applicant Special Instructions
WORKING CONDITIONS:
Work assignments occur in laboratory and health care environments and waste management facilities where infectious, hazardous and radioactive materials are used, stored and/or disposed.
Must be physically able to walk to many locations each day and have the dexterity to survey fairly inaccessible locations.
Will need to be able to lift and move 20 pound containers and carry packages or survey instruments.
Will be required to wear radiation dosimeters.
Bioassay may be required using radiation monitoring measurements and analysis of bioassay samples.
Will need to wear personal protective equipment such as coveralls, lab coat, safety glasses, gloves, booties and a respirator as required.
Will be required to successfully pass a criminal background evaluation, including FBI fingerprint background check, to meet radioactive material security program requirements.
Employee must take part in assigned training and demonstrate understanding and active participation in WU & WUMC compliance programs with respect to regulatory requirements and Washington University policies.
EOE Statement
Washington University is an Equal Opportunity Employer. All qualified applicants will receive consideration for employment without regard to race, color, religion, age, sex, sexual orientation, gender identity or expression, national origin, genetic information, disability, or protected veteran status.
Job Title: Health Physicist I - Radiation Safety Office - 49643
Job ID: 49643
Location: Medical School
Full/Part Time: Full-Time
Regular/Temporary: Regular