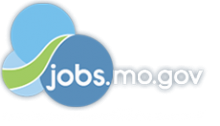 Job Information
Kelly Services

Industrial Maintenance Technician : Direct Hire

in

St Louis

,

Missouri
This Industrial Maintenance Technician position is a direct hire opportunity and comes with a starting pay range of $25.66 – $27.38/hr, regular raises, pension plan, 401(k), immediate eligibility for excellent benefits and much more.
Please contact Marcy at 812-264-0604 to discuss details or send an email to marcy.huntwork@kellyservices.com.
MAIN RESPONSIBILITIES:
• ?Perform required electrical maintenance tasks per area of assignment to ensure proper operation of equipment for optimum production.
• Perform maintenance to meet approved request for miscellaneous items
• Foster excellent team work in the group
• Be familiar with all areas and conditions of the plant
POSITION REQUIREMENTS:
• Certificate or degree in industrial electricity/ electronics from an approved trade school, college or university required
• 1-2 years minimum industrial maintenance experience required
• Strong electrical and mechanical trouble-shooting and problem-solving skills
• Allen Bradley PLC programming and troubleshooting
• Programming and troubleshooting skills
• 480 electrical, hydraulic and pneumatic systems experience and troubleshooting skills
• Ability to work in a hot production environment
Please contact Marcy at 812-264-0604 to discuss details or send an email to marcy.huntwork@kellyservices.com.
Why Kelly ® ?
At Kelly
Services ® , we work with the best. Our clients include 95 of the Fortune
100 ™ companies, and more than 70,000 hiring managers rely on Kelly annually to access
the best talent to drive their business forward. If you only make one career connection today, connect
with Kelly.
AboutKelly Services ®
As a workforce advocate for over 70 years, we are proud to directly employ nearly 500,000 people
around the world and have a role in connecting thousands more with work through our global network of
talent suppliers and partners. Revenue in 2017 was $5.4 billion. Visit kellyservices.com and connect with us on Facebook, LinkedIn and Twitter .
Kelly Services is an equal opportunity employer including, but not limited to, Minorities, Females,
Individuals with Disabilities, Protected Veterans, Sexual Orientation, Gender Identity and is
committed to employing a diverse workforce. Equal Employment Opportunity
is The Law.