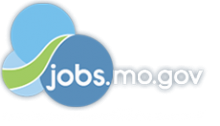 Job Information
St. Louis Community College

Instructor II/Assistant Professor - Electrical Engineering Technology

in

St. Louis

,

Missouri
Full-Time/Part-Time: Full Time
Duties/Job Description:
The primary responsibility of this position is to serve as coordinator and lead instructor for the Associate in Applied Science degree program in Electrical/Electronic Engineering Technology with elective courses of emphasis in Electrical, Electronics, and Biomedical Engineering Technology. This person will also teach or coordinate the adjuncts for the engineering science AAS electrical circuits courses. Teaching assignments will include day and evening hours. This position will be based at the Florissant Valley Campus. However, the individual may need to teach some classes at one of the other St. Louis Community College locations.
The candidate is expected to teach AC/DC Circuits, Digital Electronics as well as Electronic Devices for E/ EET . In addition, the candidate will also be expected to: coordinate the E/ EET Program, advise and recruit students, manage assessment for the continuous improvement of the program, and work with other faculty and staff to develop other programs. The candidate must have a knowledge base within several of the following areas: Microprocessors, Control Systems, Robotics, Electrical Machines, Electrical Power Systems, Computer Programming, PLCs, Automated Circuit Board Production, Advanced Soldering Techniques, Biomedical Electronics, and Project Design. The candidate will be expected to learn and develop skills in some of the areas above. Depending on the need of the Engineering & Technology department and qualifications of the successful candidate, the individual may also be required to teach engineering transfer courses.
Required Qualifications:
Master's degree in Electrical, Electronic, or Biomedical Engineering or Engineering Technology or a Master's degree with at least thirty (30) approved graduate semester hours in the subject field and related fields.
Preferred Qualifications:
At least Two (2) years of full-time college teaching experience
At least One (1) year of related full-time work experience
The candidate should display the ability to remain current with the technology of electrical and electronic subject areas as well as an ability to connect with industry.
The candidate must have a commitment to teaching at the associate degree level and possess excellent communication skills and personal concerns for students.
Open Until Filled: Yes
Quick Link: 10625
Special Instructions to Applicants:
This position is located at the Florissant Valley Campus:
3400 Pershall Rd, St. Louis, MO 63135
Salary: Commensurate with experience
Employee Group: Instructional