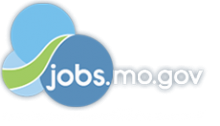 Job Information
The Salvation Army - Metro Division

Kettle Driver

in

St. Louis

,

Missouri
Overview
The Salvation ArmyGateway Citadelcorps located in St. Louis, Missouri, is looking for a Christmas season Kettle Driver. This position will run approximately November 2nd through December 24, and will work up to 40 hours a week. Starting pay is $10.00 an hour.
The Kettle Driver position exists to further the mission of the Salvation Army by transporting kettle workers (Bell Ringers), equipment and donations during the Bell Ringing Campaign.
Responsibilities
Essential Duties:
Transport Bell Ringers, equipment (kettles, aprons, badges, bells, kettle stands…), and donations to and from kettle sites.

Record time worked in ADP beginning at your departure from the Corps and ending upon your return to the Corps.

Record Bell Ringer time worked and drop off/pick up times to the Corps Officer or designee.

Notes: Bell ringer work time begins and ends at the scheduled time or when they actually start or end working whichever is less. They may report directly to an assigned kettle location. If they have an assigned location and elect to report to the Corps for a free ride to the location, the time riding to and from the location will be unpaid. If they do not have an assigned location and report to the Corps, time riding to and from the kettle location will be paid.

Report any scheduled Bell Ringer absences/unattended to the Corps Officer or designee.

Transport monies to bank for deposit as directed.

Check on possible new kettle and counter kettle sites as directed.

Visit with all location managers, identify your self and arrange location of kettle drop off and pick up as directed.

Check that all Bell Ringers are clean and presentable. Provide aprons, badges, kettles, and bells to Bell Ringers workers.

Partner with Kettle Coordinator/Corps Officer on all disciplinary problems.

Assist with keeping time sheets on all paid Bell Ringers. Report time worked to designated individual for payroll at the Corps. .

Conduct periodical site checks throughout the day to ensure that Bell Ringers are working.

Assist with daily counting of monies as needed. Secure monies at all times.

Maintain confidentiality and comply with Safe From Harm guidelines.

Maintain positive work atmosphere by behaving and communicating in a manner that fosters good relationships with clients, co-workers and supervisors. This includes, but is not limited to, such actions as: resolution of conflicts in a professional manner; courteous treatment of staff, visitors and clients; respect of others' property and person; and professional and appropriate communication to and about clients, co-workers and supervisors.
This job description should not be interpreted as an all inclusive list. It is intended to identify the essential duties and requirements of the position. Employee will follow other instructions, and perform other related duties, as may be required by his/her supervisor.
Full Job Description available at time of interview.
Qualifications
Minimum Qualifications:
Good driving record with one year related experience.

Proficient knowledge of roads in the designated territory.

Excellent interpersonal skills and the ability to work with others.

Must have the appropriate valid driver's license (Class E for MO), and pass TSA MVR check.
Physical and Work Environment Requirements:
Must be capable of performing the above essential duties.

Capable of performing in an office environment to include: using a computer, answering phones, etc.

Some work will be outdoors and it will be cold. Capable of lifting 20 regularly pounds and sometimes up to 40 pounds.
The Salvation Army Mission Statement:
The Salvation Army, an international movement, is an evangelical part of the universal Christian church. Its message is based on the Bible. Its ministry is motivated by the love of God. Its mission is to preach the gospel of Jesus Christ and to meet human needs in His name without discrimination.

Employees are expected to conduct themselves in a professional manner and project a positive image to others consistent with the above mission statement. This includes appearance as well as verbal communications and other behaviors. It should be clearly understood that nothing less will be accepted.
The Salvation Army Central Territory does not participate in unemployment compensation programs. The Salvation Army, as a church, is exempt from participation in federal and state unemployment insurance programs.
EEO-M/F/D/V
Job LocationsUS-MO-St. Louis
Job ID2020-15804
of Openings2
CategoryChristmas Season
TypeSeasonal Full-Time