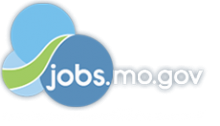 Job Information
GKN Aerospace

Laboratory Engineer III - St. Louis, MO

in

St Louis

,

Missouri
Laboratory Engineer III - St. Louis, MO
Apply now »
Date:Dec 30, 2020
Location:St Louis, MO, US
Company:GKN Aerospace Careers
About Us
GKN Aerospace is the world's leading multi-technology tier 1 aerospace supplier. With 50 manufacturing locations in 15 countries, we serve over 90% of the world's aircraft and engine manufacturers. We design and manufacture innovative smart aerospace systems and components. Our technologies are used in aircraft ranging from the most used single aisle aircraft and the largest passenger planes in the world to business jets and the world's advanced 5th generation fighter aircraft.
About the opportunity
GKN Aerospace is a global engineering business. Every time you travel by air almost anywhere in the world, it is likely that GKN is helping you on your way. We design, manufacture and service systems and components for original equipment manufacturers around the world. We are continuously evolving, pioneering new technologies and reinventing existing ones, stretching ourselves to be better in everything we do.
We are looking for people who want to make a difference, talented members with the skills and passions to become the best of the future in what they do.
Job Summary
Responsible and have the authority for managing specific process or range of processes. Responsible for the implementation, maintenance, performance, and improvement of their process and its interaction with other processes.
Job Responsibilities
Working in a Laboratory environment, support composites component manufacturing area.

Able to work with other Lab Eng's and Lab Tech's, without a lot of Management oversite.

Able to work with Material Process Engineers, Manufacturing Personnel, to explain test results.

Manages process definition, as for example, define the sequence of activities and control of them through toolkits (e.g. IT systems), training and communication

Develops, issues and maintains any management system procedures and instructions

Determines the assurance activities within the process to ensure its success, accordingly to appropriate regulations, Industry standards and customer /internal governance, policies and objectives

Identifies and manages any risks to meeting process objectives through thorough assessment of the process activities, the process inputs, it's interactions, it's resources and ensuring defined controls reduce the risks to an acceptable level, or eradicate them

Defines, monitors and measures the effectiveness & efficiency of the process including related KPI's ensuring these are effective measures of the intended outputs

Ensures adequate training, support and communication to deliver the process results ensuring all related documented information is understandable to the intended users/audience

Determines when and how the process interacts with other processes and establishing agreements withother process owners to ensure successful interaction(s)

Solves process related problems, preventing their recurrence working with all stakeholders as required.

Manages the Change Process (Change Requests), communicating process changes to the process users, assess impact/effectiveness of the change, review/adjust as required, and communicate with process users to identify and manage issues

Collects objective evidence of conformity for audits and works with GKNA Site/BS and Divisional Quality departments/personnel in support of effective internal and external audits
Requirements
Bachelor's degree in Chemical Engineering or related technical discipline

5 years of laboratory experience in the testing of composite materials and lab engineer role

Must have an active Secret Clearance or ability to obtain

U.S. Person per ITAR regulations to comply with export compliance and site SSA requirements
Preferred Qualifications
Highest priority is knowing chemistry. Need a Chemist / Chemical Degree

Experience in Chemical Processing is desired.

Laboratory Experience is more important that Aerospace experience.

Knowledge of laboratory instrumentation is desired

Experience in Nadcap accreditation, or similar audit / certification is desired.

Experience in lab control / SPC software; such as, "TrueChem" (by Truelogic) would be a plus, but not essential.

Mechanical testing knowledge (Tensile, Lap Shear, etc… ) would be a plus, but not essential (we have other Lab, and non-Lab, personnel with experience/knowledge in this.

Precision, Quality of work, attention to detail.

Potential for a future Leadership role in the Lab is very desirable

Strong Problem Solving abilites
Diversity Inclusion and Belonging (DIB)
As a global engineering company, innovation is what differentiates us from our competitors and is central to our success.
A balance of cultures, ethnicities and genders help bring new ideas and creativity to GKN. We need people of different backgrounds, with different skills and perspectives to spark originality, imagination and creativeness in our teams around the world.
GKN is an equal opportunity employer.
We treat all our employees and applicants fairly and are committed to ensuring that there is no discrimination or harassment against any employee or qualified applicant on the grounds of age, race, creed, color, national origin, ancestry, marital status, affectional or sexual orientation, gender identity or expression, disability, nationality, sex, or veteran status or any other characteristic protected by law.
#LI-post