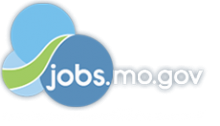 Job Information
Pickett and Associates, Inc.

Lead Engineer, Transmission Lines

in

St. Louis

,

Missouri
We are a highly innovative surveying and engineering company with over 50 years of industry experience serving clients throughout the US and Caribbean.
At Pickett, we use the acronym S.O.L.V.E. to define our core values that include: Safety first, Outstanding service, Lasting relationships, Valued teamwork and Engaged culture.
"We solve the problems that matter" and we are always looking to add passionate, motivated, and qualified individuals to our rapidly expanding team.
As a Lead Engineer, you will provide leadership and senior-level engineering/technical expertise on complex electric transmission design projects for high-voltage (HV) and extra high-voltage (EHV) overhead utility systems.
Some of the main responsibilities will be to ensure the team is meeting client requirements; both quality and schedule deadlines as well as ensuring the team is engaged and their input is valued. We want to inspire our team members to produce at the level of excellence for which Pickett is known.
This role will require you to be hands-on and manage, prepare, review and/or provide guidance for line routing, survey coordination, PLS-CADD modeling, structure design, foundation design, clearance checks, plan/profile development, material specification and procurement, constructability evaluations, work order package preparation, permitting, vendor/subcontractor coordination and construction support.
Supervise a team of engineers, technicians, and drafters

Communicate clear expectations, goals, and vision

Manage the performance of the team and delegate project work

Motivate, coach and mentor team members

Manage projects, ensure quality of work and on-time delivery

Review and approve engineering design submittals

Develop lasting relationships with clients

Estimate projects and develop proposals

Bachelor's degree in Engineering (required)

Professional Engineer (PE) certification (required)

10+ years of related transmission line engineering experience in the electric utility industry (required)

Extensive experience using PLS-CADD (required)

Extensive experience with design codes and standards such as: NESC, IEEE, ASCE and ACI

Extensive experience liaising with substation, environmental, real estate, construction, and maintenance stakeholders

Deep understanding of industry standards and methods (engineering, procurement, and construction)

Strong project management skills and experience

Ability to work in a safe manner and always obey safety regulations

Adept self-starter who thrives in an unstructured, varied and deadline-driven work environment

Strong leadership skills and ability to coach other team members and provide direction for projects

Strong ability to collaborate with team members as well as peers in the electrical utility industry

Effective business and technical communication skills (verbal, written and presentation)
You will have the opportunity to learn, grow and directly contribute to our business. You will also have a very visible and tangible impact by solving real world problems.
You will contribute significantly to the growth and development of our company while also continuing to be challenged and inspired along the way!
We offer competitive compensation, comprehensive health insurance & benefits, retirement planning support, PTO and more.
Job ID: 2021-1115
External Company Name: Pickett and Associates
External Company URL: https://www.pickettusa.com/