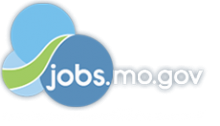 Job Information
Anheuser-Busch

Maintenance Engineer

in

St. Louis

,

Missouri
Maintenance Engineer - 21003246
Job Function : Supply
Primary Location : United States-Missouri-St. Louis-A-B Headquarters Complex
Schedule : Full-time
Job Type : Permanent
Salary: : $88,400 - $99,450
Posting Date : Apr 22, 2021
Job Description
Our Supply group is responsible for brewing, packaging and shipping the famous Budweiser beer. They also oversee aluminum can manufacturing, barley fields, hop farms and a rice mill. Life in supply is non-stop action with high-speed lines, tight production schedules and unbelievably high quality standards. This is a place where we measure productivity in seconds, not hours, days or weeks. Paramount in all of this is a commitment to safety above all else and social responsibility. 99.8% of everything that enters our breweries is either completely used in the process or recycled. We also dedicate those big, high-speed lines to help our communities during times of disaster by packaging cans of emergency drinking water. Our customers expect the best and the Supply team provides it! Sound like an environment that you would thrive in?
In this role as a Maintenance Engineer out of our St. Louis headquarters you will be serving as a Zone Technical Professional on maintenance for our Can Plants and Lid Facilities. You will have responsibilities to develop and execute on strategic plans, projects and initiatives that will impact the sites. We are looking for a strong communicator who is excited about the challenge of creatively solving sophisticated problems in the maintenance space.
Define, build out, and communicate training for technicians at all sites with a strategic focus on technicians operating autonomously

Analyze weekly/monthly performance report and communicate status reports to sites while driving strategic change based on the reports

Plant Management Pillar Support

Develop and maintain SME network

Cascade and develop best practices

Develop and maintain zone troubleshooting documentation

Review and approve equipment level maintenance requests (MOHs, PM exceptions, and PM changes)

Develop and maintain benchmark recipes

Oversee equipment level reliability centered maintenance programs

Technical owner for support equipment within Can facilities

Act as an SAP Resource - Projects including future move to SAP Hana
Job Qualifications
Bachelor's degree in Engineering/Business/Operations

2 years manufacturing experience preferably in Maintenance SAP suite

Proficiency in the use of common software packages including MS Office suite - Word, Excel, Outlook, Project

Capacity to solve difficult problems in complex situations

Ability to lead cultural change and influence others

Strong interpersonal skills - communication, relationship building, teammate
Benefits and Work Perks:
We offer generous benefit plan options that can be tailored for your unique needs and wellbeing that are effective on day 1. Here are just a few:
Health benefits including Medical, Dental, Vision, Wellness and Tax-Advantaged Savings and Spending Accounts

Life Insurance and Disability Income Protection

Generous Parental Leave and FMLA policies

401(k) Retirement Savings options with a generous company matching contribution at 8.5%

Chance to work in a fast-paced environment among a company of owners

Free Beer! #MO
For more than 165 years, Anheuser-Busch has been woven into the cultural fabric of the United States, carrying on a legacy of brewing great-tasting, high-quality beers that have satisfied beer drinkers for generations. Today, we own and operate 23 breweries, 20 distributorships and 22 agricultural and packaging facilities, and have more than 18,000 colleagues across the United States. We are home to several of America's most recognizable beer brands, including Budweiser, Bud Light, Michelob Ultra and Stella Artois, as well as a number of regional brands that provide beer drinkers with a choice of the best-tasting craft beers in the industry.
From responsible drinking programs and emergency drinking water donations to industry-leading sustainability efforts, we are guided by our unwavering commitment to supporting the communities we call home.
We are a company that believes our people are our greatest asset. We believe in the spirit of ownership because our employees take results personally and want to build something great together. We value talented employees who aren't afraid to be bold, resourceful, and committed. At Anheuser-Busch, it's not about what you studied or where you worked, it's about what you can do. If you see yourself working for a company that allows you to excel at the pace of your talent, then a career at Anheuser-Busch may be for you.
As America's leading brewer, Anheuser-Busch is committed to finding innovative ways to continually improve. It's this kind of thinking that creates a unique work environment by rewarding talent, celebrating diversity and encouraging forward thinking. All qualified applicants will receive consideration for employment without regard to race, color, religion, sex, sexual orientation, gender identity, national origin, protected veteran status, disability status or any other characteristic protected by applicable law.
For more information, visit www.anheuserbusch.com or follow Anheuser-Busch on LinkedIn, Twitter, Facebook and Instagram.
Req ID: 21003246