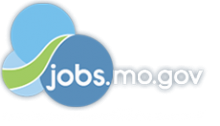 Job Information
Louisa Food Products, Inc.

Maintenance Parts Purchasing & Inventory Control - Entry/Intermediate Level - St. Louis, MO

in

St. Louis

,

Missouri
Maintenance Parts Purchasing & Inventory Control - Entry/Intermediate Level - St. Louis, MO
Toggle navigation
Maintenance Parts Purchasing & Inventory Control - Entry/Intermediate Level
Jobs

Login

05-Jan-2021 to 06-Feb-2021 (CST)

Operations

St. Louis, MO, USA

$18-$20 depending on experience/education/skills

Hourly

Full Time

Bonus programs, 401(k), Profit Sharing, Health, HSA, Dental, Vision, Paid Holidays, Vacation Days, Personal Days, Short Term Disability, Life Insurance, and Discounts on Louisa's Pasta Products.
Email Me Similar Jobs Email Me This Job
Louisa Foods is looking for qualified applicants for a Maintenance Parts Purchasing & Inventory Control. Maintenance Mechanic experience preferred. Hourly wage based on experience. The 1st shift Maintenance Parts Purchasing & Inventory Control Clerk will work in a manufacturing setting doing the following duties:
Control tools/parts inventory accurately.

Maintain and organize the tool crib to ensure a safe and efficient work environment.

Distribute tools and supplies to Maintenance Mechanics.

Order tools/parts as needed.

Read, analyze and interpret technical procedures, electrical schematics, service manuals and work orders to perform required maintenance and service.

Use a variety of hand and power tools, electric meters, and material handling equipment to performing required duties.

Maintain communication with other departments, management, and employees and notify them of any problems and/or concerns that may restrict the efficiency of production.

Ensure all paperwork is completed with all required information in a clear, legible and accurate format in accordance with SOP's.

Must be able to work independently without direct supervision.

Must have good computer skills, including MS Office experience.
Physical Demands: Must be able to stand, walk, kneel, and bend as required for virtually the entire shift. Must be able to lift up to 50 pounds occasionally. Must be able to work in a wet environment with moderate to high noise volume (company provided safety hearing plugs must be worn at all time). Must wear proper footwear for the wet/slippery conditions. Must wear other company provided safety gear as required.
Bonus programs, 401(k), Profit Sharing, Health, HSA, Dental, Vision, Paid Holidays, Vacation Days, Personal Days, Short Term Disability, Life Insurance, and Discounts on Louisa's Pasta Products