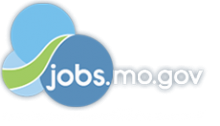 Job Information
Mallinckrodt Pharmaceuticals

Maintenance Project Engineer

in

St. Louis

,

Missouri
Job Title
Maintenance Project Engineer
Requisition
JR000011535 Maintenance Project Engineer (Open)
Location
St. Louis, MO (Pharma) - USA032
Additional Locations
St. Louis, MO
Job Description
SUMMARY OF POSITION :
The Maintenance Project Engineer holding this position is responsible for engineering design, troubleshooting, implementation, and maintenance of the plant equipment. This individual will also be required to provide independent engineering support across the site. This individual should be an organized problem solver experienced in engineering, maintenance, team management and manufacturing operations. He/she should possess the ability to develop communication plans, lead work groups, and remove potential barriers in order to achieve improved performance.
ESSENTIAL FUNCTIONS :
o Diagnose plant equipment problems
o Develop and implement equipment modifications and/or replacements
o Develop, maintain, and occasionally perform predictive and preventive maintenance
o Determine equipment spare parts requirements
o Develop and implement equipment based procedures; standards, construction specifications, work instructions, etc.
o Provide technical and maintenance support on processes and projects
o Conduct inspections and manage subcontracted maintenance activities
o Provide Project Management responsibilities for capital and expense projects
o Provide direction for improvement efforts
o Establish guidelines for good engineering practices at the site
o Maintains maintenance plant documentation electronically and hard files
o Leads cost reduction efforts
o Provides technical support for weekend/off-shift coverage as needed
o Designs and determines equipment specifications
o Maintains and assists in the development of plant standards
o Establishes recommended spare parts lists
o Responds to all quality audit corrective actions
o Obtains outside engineering services as needed
o Establishes and participates in long term improvement plans for the department
o Supports capital projects
o Leads efforts to improve equipment reliability
o Provides corrective actions for repetitive failures
o Acts as the Project Manager for certain area projects
o Issues purchase orders for improvements effort
o Initiates and modifies preventive maintenance instructions as necessary
MINIMUM REQUIREMENTS :
Education:
B.S. degree in Mechanical Engineering or equivalent engineering discipline preferred

Experience:

Minimum of 5-8 years of experience in an Engineering role within a manufacturing facility, experience in an FDA controlled industry is preferred

Skills/Qualifications:

Excellent written and oral communication skills, proficient w/ MS Office (Power Point, Excel, Project, and Word), knowledgeable of governmental requirements – FDA, cGMP, EPA, OSHA, Etc.

OPERATIONAL RELATIONSHIPS: High degree of collaboration required on a regular on-going basis. Must be able to establish effective working relationships with a broad range of internal and external personnel including engineers, operating and maintenance personnel, site and corporate leadership personnel, consultants, constructors, and equipment suppliers.

WORKING CONDITIONS: The working conditions consist of mainly an office environment with frequent visits to various manufacturing units for troubleshooting, project management, design, and implementation. Manufacturing areas are not climate controlled. During summer months, building exhaust fans provide ventilation. Chemicals handled include acids and bases, organic solvents, and inorganic compounds. Chemicals may have characteristic odors or hazardous properties that require special handling. Office and Manufacturing environment may require use of personal protective equipment such as hard hat, safety glasses and work boots. Additional PPE may be required on some occasions.

DISCLAIMER:

The above statements are intended to describe the general nature and level of work being performed by employees assigned to this classification. They are not intended to be construed as an exhaustive list of all responsibilities, duties and skills required of employees assigned to this position.

Mallinckrodt is a global specialty p harmaceutical business that develops, manufactures, markets and distributes specialty pharmaceutical products. Areas of focus include therapeutic drugs for autoimmune and rare disease specialty areas like neurology, rheumatology, nephrology, ophthalmology and pulmonology; immunotherapy and neonatal respiratory critical care therapies; and analgesics and central nervous system drugs. The company's core strengths include the acquisition and management of highly regulated raw materials; deep regulatory expertise; and specialized chemistry, formulation and manufacturing capabilities. The company's Specialty Brands segment includes branded medicines; its Specialty Generics segment includes specialty generic drugs, active pharmaceutical ingredients and external manufacturing.
To learn more about Mallinckrodt, visit www.mallinckrodt.com.
Mallinckrodt Pharmaceuticals ("the Company") maintains a continuing policy of non-discrimination in employment. The Company is an equal opportunity employer and complies with all applicable laws prohibiting discrimination based upon age, ancestry, color, religious creed (including religious dress and grooming practices), disability (mental and physical), marital status, medical condition, genetic information, military and veteran status, national origin (including language use restrictions), political activities or affiliation, race, sex (including pregnancy, child birth, breastfeeding and medical conditions related to pregnancy, child birth or breastfeeding), gender, gender identity and gender expression, sexual orientation, as well as any other category protected by law. Furthermore, it is our policy to provide equal opportunity to individuals with disabilities and protected veterans in all phases of the employment process and in compliance with applicable federal, state, and local laws and regulations on every location in which the company has facilities. This policy of non-discrimination shall include, but not be limited to, the following employment decisions and practices: recruiting, hiring; promotions; demotions or transfers; layoffs; recalls; terminations; rates of pay or other forms of compensation; selection for training, including apprenticeship; and recruitment or recruitment advertising.
Mallinckrodt Pharmaceuticals is required to report certain payments or transfers of value (such as expense reimbursement, meals, transportation) made to U.S.-licensed healthcare professionals in compliance with the federal Physician Payment Sunshine Act (i.e. Open Payments) and certain state laws.