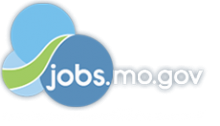 Job Information
Drury Hotels

Maintenance Technician II $500 HIRING BONUS!

in

St. Louis

,

Missouri
Rise. Shine. Work Happy.
SO MUCH MORE
Property Location:
10490 Natural Bridge Rd - St. Louis, Missouri 63134Position starts at $20.00 per hour AND $500 HIRING BONUS!
BASIC FUNCTION & JOB DUTIES:
Successful maintenance team members thrive on providing exceptional service to all guests by maintaining the physical hotel property and grounds.  They perform repairs and preventative maintenance for all areas of the property.  They will enjoy the variety of plumbing, electrical, refrigeration, kitchen equipment, light carpentry, painting and HVAC system repair.  Additional responsibilities include providing ongoing training to Maintenance Tech I team members and collaborating with management to recruit, interview and schedule for department needs.
Ensures an exceptional guest experience by providing courteous, friendly guest service through discovering and responding promptly and efficiently to inquiries, requests and complaints with a +1 Service Attitude.  Contributes to maintaining a positive work environment at all times for our diverse team and guests.
GENERAL KNOWLEDGE, SKILL AND ABILITY:
Requires advanced knowledge of maintenance skills. Requires ability to handle all aspects of hotel maintenance. Requires ability to provide ongoing training for Maintenance Tech I team members. Knowledge of water chemistry, water testing, filtration, and mechanical operations is required.  Development, implementation and monitoring of programs that assures a safe facility and work environment that is in compliance with all appropriate regulations – ergonomic, emergency response, and injury prevention. Requires general knowledge of building maintenance to include minor electrical repair, and plumbing. Requires ability to receive written and verbal direction in English and speak English clearly. Requires ability to keep detailed records and reports. Requires self- motivation and organizational skills. Requires ability to be available for emergency repairs.
You belong at Drury Hotels.
Learn about and apply to join our family of employees.
ABOUT DRURY HOTELS
Drury Hotels Company is a Missouri-based, family-owned and operated hotel system with more than 150 hotels in 27 states. Founded in 1973, Drury Hotels has been recognized by the J.D. Power 2020 North America Hotel Guest Satisfaction Index Study. The recognition marks Drury's 15th consecutive guest-satisfaction award and sets a record for most consecutive wins in the J.D. Power travel and hospitality category.
The J.D. Power 2020 North America Hotel Guest Satisfaction Index Study is based on responses gathered between June 2019 and March 2020 from 37,843 guests in Canada and the United States who stayed at a hotel in North America between May 2019 and March 2020. Click here for the J.D. Power press release, which includes rankings for all hotels.
Drury Hotels is an equal opportunity /affirmative action employer. If you require an accommodation in order to view or apply to open positions or for any other part of the application or employment process, please call 888-324-1897 or email recruiting@druryhotels.com.