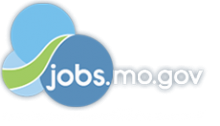 Job Information
Bausch Health

Manager Manufacturing

in

St Louis

,

Missouri
Overview
Bausch Health Companies Inc. (NYSE/TSX: BHC) is a global company that develops, manufactures and markets a range of pharmaceutical, medical device and over-the-counter products, primarily in the therapeutic areas of eye health, gastroenterology and dermatology. We are delivering on our commitments as we build an innovative company dedicated to advancing global health. Each day, Bausch Health products are used by up to 150 million people around the world.
Our approximately 21,000 employees are united around our mission of improving people's lives with our health care products, and we manufacture and market health care products directly or indirectly in approximately 100 countries.
The Manufacturing Manager is responsible for all manufacturing functions and supervision of direct and indirect production personnel involved in the manufacture of medical devices for the St. Louis plant(s) in accordance with established Company procedures and required regulatory compliance. Will manage manufacturing activities to support customer service, operating plan, compliance to policies and regulations, project leadership, communications and effective use of capital and resources. Specific assignment may be to one or more of the manufacturing operations in St. Louis - Capital Equipment, Disposable Procedure Packs, Single Use Cutters, Reusable Instruments.
Responsibilities
Directs the manufacturing group on a daily basis to ensure production output meets all specified requirements of quality, schedule, cost, and design.

Ensures proper controls exist to meet all production requirements and maintains accountability for implementation of all operating procedures.

Responsible for audit preparedness and involvement/ownership

Responsible for the cGMP, EHS+S procedure awareness, and compliance.

Exhibits Core Values in achieving results and maintains a positive employee environment.

Plans staffing requirements and interviews, selects and evaluates performance of production personnel.

Develops budgets and production standards for each operation and executes responsibilities for positive financial performance in accordance with corporate guidelines.

Participate in the Material Review Board to recommend strategies and dispositions associated with product and component non-conformance.

Leads and supports CIP and Process Excellence projects.

Exhibits project leadership with self and direct reports.

Lead technical transfer of new product and process from D&R.

Manages the execution of project plans.

Implements world class manufacturing initiatives by effectively managing internal/external resources.

Performs special or non-recurring assignments such as business development due diligence assessments and (Instrument manager) SIWU contract negotiations.

Oversees all training of new and existing employees is conducted according to policies and procedures.

Incorporates LEAN methodologies/tools into the manufacturing process to gain efficiencies.

Establish and maintain Production goals in line with operating plan and forecasts.

Maintains compliance with all safety, health, regulatory and loss prevention practices.

Communicate effectively with Quality, R&D, and Commercial management regarding the status of all activities.

Publish weekly/monthly/quarterly performance summaries as required.
SCOPE OF POSITION
Sale Volume responsibility can range between $35m (instruments) and $150M packs.

Budget responsibility can range between $8M (instruments) and $40M (packs).

Team size (Direct Labor employees) can range between 20 (capital equipment) and 120 (instruments and packs) and can also include up to 20 Manufacturing Engineers / Technicians

Site can be either 3365 Tree Court or 499 Sovereign Court

Shift responsibility can include more than one; first shift will be primary responsibility
KEY RELATIONSHIPS
Works in tandem with departmental staff members as appropriate (ie: HR, Finance, and Quality).

Maintains close working relationship and communication with the Surgical Instrument Workers Union leadership, resolve grievances, and be an integral member of Company contract negotiating team (Applies only to Instrument Manufacturing Manager).

Maintains close relationship with other manufacturing managers.

Maintains close relationship with commercial teams
Qualifications
Required Education:
Education: B.S./B.A. degree in a business or technical discipline or equivalent.
Preferred Education:
Advanced degree in business or technical discipline preferable.
Required Experience:
A minimum of five years in a supervisory/management capacity required
Preferred Experience:
7+ Years related experience or equivalent strongly preferred
Required Skills/Qualifications:
Previous medical device manufacturing supervisory experience with demonstrated knowledge of FDA/GMP rules and regulations as related to class II medical device products. Experience as a supervisor over at least 25 employees, involving a strong combination of manufacturing and machine process production methods. Must possess an in-depth knowledge of manufacturing, quality, process and human resources principles in a low volume, high mix FDA environment.
Use of computers and knowledge of manufacturing control systems necessary.
Preferred Skills/Qualifications:
Knowledge of FDA and ISO regulations
LEAN manufacturing, Design for Manufacturability, and Six Sigma training
Refer this job to a friend
Bausch Health Companies Inc. is committed to leveraging the talent of a diverse workforce to create great opportunities for our business and our people. All qualified applicants will receive consideration for employment without regard to race, color, religion, sex, sexual orientation, gender identity, national origin, disability, or veteran status.
Job ID 12564
Category Operations
Pos. Type Full Time