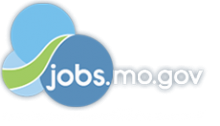 Job Information
Envigo RMS, Inc.

Manager of Operations

in

St. Louis

,

Missouri
Envigo provides the broadest range of research models and related services to the pharmaceutical and biotechnology industries, government, academia, and other life science organizations. We pride ourselves on recruiting the best - professional, forward thinking, enthusiastic and highly motivated people who are passionate about what we do and believe in what we stand for…making a difference in people's lives. We are evolving to become the best company to work with and to work for. Come and join us as an Manager of Operations at our St. Louis, MO location - we have an exciting future ahead!
_Is this you?_
The candidate will lead and manage operations at the Envigo St. Louis facility. St. Louis Operations include in vivo genetic engineering developing novel transgenic models using cutting-edge nuclease technology. Should be capable of working both independently and in a collaborative team setting. Routine data entry, excellent time management skills, and an attention to detail in documentation practices are also required.
_Primary ways the Manager of Operations _*will contribute to the Envigo team:*
Manages the daily activities of the in vivo genetic engineering team (lab) and the animal technician team (vivarium) along with the overall St. Louis facility
Responsible for setting deadlines, assigning responsibilities, and summarizing progress of projects.
Oversees, monitors, and coordinates team activities, giving importance to individual member's and overall team's achievement of established goals.
Ensures team's goals are aligned with and representative of the overall company's directives.
Determines workflow and scheduling.
Implements operational policies and procedures.
Acts as liaison between team members and the rest of the organization.
Responsible for site budget management and achievement of financial goals
_We are looking for the following from the**Manager of Operations****:_**
​Requires a Bachelor's degree preferably with a scientific focus+
Supervisor/Manager with >3 years of experience leading a team
Experience in genetic engineering using CRISPR and ZFN technologies is preferred
Strong background in modern cellular and molecular biology techniques, including developing various genotyping assays, PCR, cloning, sequence analysis, DNA and RNA isolation and preparation.
Knowledge of technical issues in the areas of biology, genetics and transgenic technology.
Ability to anticipate and troubleshoot technical problems.
Ability to work either independently or as part of a team.
Adherence to strict quality control and quality assurance principles.
Excellent time management skills and an attention to detail in documentation practices.
Organizational skills including delegation, decision making, and team building.
_Envigo offers benefits including:_
Generous paid time off
Paid holidays
Medical, dental and vision insurance
Health savings account
Flexible spending account
401k
Envigo is an EOE, including disability/vets.
Req ID: 8078
Location: St. Louis, MO
Department: Operations/ Production