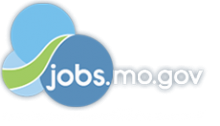 Job Information
Mallinckrodt Pharmaceuticals

Manager, Quality Validation

in

St. Louis

,

Missouri
Job Title
Manager, Quality Validation
Requisition
JR000011281 Manager, Quality Validation (Open)
Location
St. Louis, MO (Pharma) - USA032
Additional Locations
St. Louis, MO
Job Description
Manages all Cleaning Validation, Process Validation, Computer Validation, Facility Qualification, and Utility Qualification for the St. Louis and Greenville plants. Supports all software validation activities across SpecGx. Activities support continuous operations, new products and process improvements. Responsibilities include span over 70 Finished Products, 30 production lines, >4000 pieces of equipment and >30,000 production instruments as well as all plant utilities.
ESSENTIAL FUNCTIONS:
Provide strategic and technical input into standard and best practices for validation in order to maintain and advance the state of the art in validation technology --- included in this function is the use of validation technology and principles to improve quality while reducing the overall cost and risk of business

Ensure that the software quality function meets all pertinent regulations and guidance documents

Develop and provide proper training to maintain knowledgeable professional staff

Ensure that equipment, ancillary systems, and processes meet all pertinent regulations and guidance documents

Provide interpretation and guidance of (current Good Manufacturing Practices) cGMP and other regulatory documents with regard to validation and compliance

Provide support and guidance to the Quality organization and site leadership regarding enhancement of cGMP compliance and quality performance improvements

Provide on-site direction and consultation to other sites on the various aspects of validation, as needed

Ensure consistency of validation processes

Review and approve site validation policies and ensure their implementation

Participate in compliance audits and respond to audit observations

Provide direction and tools to ensure a secure and safe work conditions

Provide resources to other functional groups for information and decisions relating to process, cleaning validations, water and utility issues

Stay abreast with cGMP and validation requirements by attending conferences, seminars, and training courses

Hold group accountable for compliance with site HSES policies

Participate in site Environmental Health and Safety, Operational Excellence, Lean, Quality Improvement Plans, and related initiatives designed to improve site operations to meet key business objectives
MINIMUM REQUIREMENTS:
Education:
Bachelor's degree in chemistry, microbiology or similar life sciences or technical field such as engineering, mathematics, etc.
Experience:
Minimum of 5 years of pharmacuetical industry experience in Quality Validation function including experience in manufacturing and control of bulk drug substances Proven personnel and project management history. Complete knowledge of pharmaceutical regulations including current GXP, GLP, or GMP requirements.
Preferred Skills/Qualifications:
It is preferred that the candidate will also possess several of the following:
Understanding of basic statistical principles, expert knowledge of validation principles, techniques, and regulatory expectations. Exceptional oral and written communication skills. Strong managerial and excellent negotiating skills in order to obtain balanced results from direct and indirect reports. Experience interacting with regulatory agencies such as the FDA and EU regulatory bodies as an inspection host. Strong customer focus. Ability to lead and influence people.
Skills/Competencies:
Desired skills and competencies include:
Writing skills necessary to effectively communicate technical/clinical information to others. Comfortable and capable of using software programs (Word, Excel, Power Point, Access) and a willingness to expand and increase these competencies. Superior verbal communication skills including impeccable telephone etiquette. Scientific literature evaluation skills. Scientific literature searching skills.
ORGANIZATIONAL RELATIONSHIPS/SCOPE:
Reports to Sr. Manager, Quality Systems

Manages a group of approximately 6 high level professionals supporting SpecGx

Generally accomplishes results through individual level contributors

Works closely with the key Sector and site executives on issues of major importance to the business

Frequent contacts with external customers, regulatory agencies, and individuals from across the company
WORKING CONDITIONS:
Normal office conditions

Occassional travel will be required for professional training seminars and conferences

Approximately 10% travel (mainly domestic, but some international) will be required for manufacturing site visits and off-site business meetings
DISCLAIMER:
The above statements are intended to describe the general nature and level of work being performed by employees assigned to this classification. They are not intended to be construed as an exhaustive list of all responsibilities, duties and skills required of employees assigned to this position.
Mallinckrodt is a global specialty pharmaceutical business that develops, manufactures, markets and distributes specialty pharmaceutical products. Areas of focus include therapeutic drugs for autoimmune and rare disease specialty areas like neurology, rheumatology, nephrology, ophthalmology and pulmonology; immunotherapy and neonatal respiratory critical care therapies; and analgesics and central nervous system drugs. The company's core strengths include the acquisition and management of highly regulated raw materials; deep regulatory expertise; and specialized chemistry, formulation and manufacturing capabilities. The company's Specialty Brands segment includes branded medicines; its Specialty Generics segment includes specialty generic drugs, active pharmaceutical ingredients and external manufacturing.
To learn more about Mallinckrodt, visit www.mallinckrodt.com.
Mallinckrodt Pharmaceuticals ("the Company") maintains a continuing policy of non-discrimination in employment. The Company is an equal opportunity employer and complies with all applicable laws prohibiting discrimination based upon age, ancestry, color, religious creed (including religious dress and grooming practices), disability (mental and physical), marital status, medical condition, genetic information, military and veteran status, national origin (including language use restrictions), political activities or affiliation, race, sex (including pregnancy, child birth, breastfeeding and medical conditions related to pregnancy, child birth or breastfeeding), gender, gender identity and gender expression, sexual orientation, as well as any other category protected by law. Furthermore, it is our policy to provide equal opportunity to individuals with disabilities and protected veterans in all phases of the employment process and in compliance with applicable federal, state, and local laws and regulations on every location in which the company has facilities. This policy of non-discrimination shall include, but not be limited to, the following employment decisions and practices: recruiting, hiring; promotions; demotions or transfers; layoffs; recalls; terminations; rates of pay or other forms of compensation; selection for training, including apprenticeship; and recruitment or recruitment advertising.
Mallinckrodt Pharmaceuticals is required to report certain payments or transfers of value (such as expense reimbursement, meals, transportation) made to U.S.-licensed healthcare professionals in compliance with the federal Physician Payment Sunshine Act (i.e. Open Payments) and certain state laws.