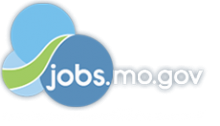 Job Information
GKN Aerospace

Manufacturing Engineer IV, Advance Programs - St. Louis, MO

in

St Louis

,

Missouri
Manufacturing Engineer IV, Advance Programs - St. Louis, MO
Apply now »
Date:Apr 25, 2021
Location: St Louis, MO, US
Company: GKN Aerospace Careers
About Us
GKN Aerospace is the world's leading multi-technology tier 1 aerospace supplier. With 50 manufacturing locations in 15 countries, we serve over 90% of the world's aircraft and engine manufacturers. We design and manufacture innovative smart aerospace systems and components. Our technologies are used in aircraft ranging from the most used single aisle aircraft and the largest passenger planes in the world to business jets and the world's advanced 5th generation fighter aircraft.
About the opportunity
GKN Aerospace is a global engineering business. Every time you travel by air almost anywhere in the world, it is likely that GKN is helping you on your way. We design, manufacture and service systems and components for original equipment manufacturers around the world. We are continuously evolving, pioneering new technologies and reinventing existing ones, stretching ourselves to be better in everything we do.
We are looking for people who want to make a difference, talented members with the skills and passions to become the best of the future in what they do.
Job Summary
The Manufacturing Engineer will support operational and development Programs to enable and deliver zero defect projects utilizing superior engineering and problem solving skills. They will deliver robust, capable manufacturing process technology as it applies to both materials, tooling, part fabrication and assembly.
Job Responsibilities
1) Develop technical solutions to complex problems2) Responsible for technical support of manufacturing development and integration for production. Resolve issues pertaining to vendor schedule and/or quality.3) Utilize root cause analysis, preventative and corrective action to reduce/eliminate non-conformances.4) Responsible for implementation of tooling and or production planning, from original concept to production. Design these processes with a high degree of process capability utilizing the GKN standard Manufacturing Engineering tool suite to demonstrate as such.5) Accountable for product development, new product quotes, tool fabrication quotes, first article development, configuration changes that involve cost estimation, schedule coordination, build process definition, and implementation6) Delivers measurable, metrics driven results in line with Value Stream and Program goals.7) Maintain positive, team relationships with internal and external customers, and co-workers8) Continuously improve production processes by implementing Lean initiatives9) Pursue personal development of skills and knowledge necessary for effective performance.10) Perform other duties, tasks and responsibilities as assigned.
Required Education and Experience:
Bachelor's degree in engineering or related technical discipline

10 years of experience in manufacturing engineering

Must have an active Secret Clearance or ability to obtain

Must be a US Person. Must comply with ITAR regulations and site SSA requirements.
Additional Experience and Qualifications:
Aerostructures (metallics and/or composites) experience

Excellent written, verbal and collaboration skills

Proficient knowledge of Microsoft Office Software, including Word, Excel, Access, and Outlook.
Diversity and Inclusion
As a global engineering company, innovation is what differentiates us from our competitors and is central to our success.
A balance of cultures, ethnicities and genders help bring new ideas and creativity to GKN. We need people of different backgrounds, with different skills and perspectives to spark originality, imagination and creativeness in our teams around the world.
GKN is an equal opportunity employer.
We treat all our employees and applicants fairly and are committed to ensuring that there is no discrimination or harassment against any employee or qualified applicant on the grounds of age, race, creed, color, national origin, ancestry, marital status, affectional or sexual orientation, gender identity or expression, disability, nationality, sex, or veteran status or any other characteristic protected by law.
#LI-post