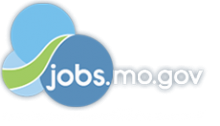 Job Information
Alaka'ina Foundation Family of Companies

Medical Records Technician (MRT)

in

St. Louis

,

Missouri
Position Description
Medical Records Technician (MRT)
Location MO - St. Louis
Job Code 7902
# of openings 1
Apply Now (https://phg.tbe.taleo.net/phg04/ats/careers/v2/applyRequisition?org=AKIMEKATECH&cws=43&rid=7902)
Kapili Government Services, LLC is looking for a qualified Medical Records Technician (MRT) to support BUMED (Bureau of Medicine and Surgery) in St. Louis, MO.
Description of Responsibilities:
The MRTs will: serve as the facility's point of contact, including, email, fax, and telephone calls, for matters relating to ROI under the Privacy Act, Freedom of Information Act (FOIA), and Health Information Portability Authorization Act (HIPAA). Technical and medical privacy data used within the scope of this contract requires adherence to security/privacy requirements imposed by the Government, DoD, Department of the Navy and other applicable security clearance requirements as applicable to this contract. The contractor shall handle and protect all data as directed by the Health Insurance Portability and Accountability Act of 1996 (HIPAA) and the Privacy Act of 1974 (PA). ensure that workforce members know whom to contact when a privacy complaint, incident, or violation is identified or received at NMRA; or when a request is received that does not have all information or does not pertain to NMRA, routing to the appropriate agency. support all investigations and follow up on allegations or known occurrences of privacy violations and complaints, including logging the violation and complaint. collaborate with NMRA leadership to ensure NMRA-supported activities are following DoD rules and regulations. support ROI by receiving incoming requests from Veterans and Third Parties, following all applicable privacy laws, and either releasing a timely and accurate record to the Veteran or Third Party, or a letter of explanation of why the record could not be released.
REQUIRED SKILLS AND EXPERIENCE:
Candidates shall have a minimum of 1 years of experience in a data entry/imaging environment, medical records, or military health records management field.

Functional Support personnel must possess the ability to detect, document and correct quality issues or errors.

DESIRED SKILLS:

Basic understanding of patient administration procedures, medical terminology, basic anatomy and physiology, and records scanning is preferred

CITIZENSHIP/SECURITY CLEARANCE REQUIREMENTS:

Must be US Citizens, and be able to pass a Criminal History Background Check and Drug Screening, and have or obtain/maintain a Tier 3 SECRET and ADP/IT-II security clearance. Functional Support personnel shall be located at the BUMED-Detachment Saint Louis location.

Kapili Government Services, LLC is a fast-growing government service provider. Employees enjoy competitive salaries; a 401K plan with company match; medical, dental, disability, and life insurance coverage; tuition reimbursement; paid time off; and 10 paid holidays. Kapili Government Services is proud to be an equal opportunity employer.

We are an Equal Opportunity/Affirmative Action Employer of individuals with disabilities and veterans. We are proud to state that we do not discriminate in employment decisions on the basis of race, color, religion, sex, pregnancy, sexual orientation, gender identity, national origin, age, protected veteran status, or disability status. If you are a person with a disability and you need an accommodation during the application process, please click here to request accommodation. We E-Verify all employees.

The Alakaina Foundation Family of Companies (FOCs) is comprised of industry-recognized government service firms designated as Native Hawaiian Organization (NHO)-owned and 8(a) certified businesses. The Family of Companies (FOCs) includes Keaki Technologies, Laulima Government Solutions, Kūpono Government Services, and Kapili Services, Pookela Solutions, Kīkaha Solutions, LLC, and Pololei Solutions, LLC. Alakaina Foundation activities under the 501(c)3 principally benefit the youth of Hawaii through charitable efforts which includes providing innovative educational programs that combine leadership, science & technology, and environmental stewardship.

For additional information, please visit www.alakainafoundation.com
#Monster