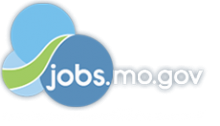 Job Information
The Boeing Company

Mid Level Structures Test & Evaluation Test Control Systems Engineer

in

St. Louis

,

Missouri
Boeing is seeking a
Mid Level Structures Test & Evaluation Test Control Systems Engineer (Level 3) , with experience in Load Control and Data Acquisition Systems preferred, to work in the Structures and Mechanical Test (STR) capability as part of the Structures Test and Evaluation Engineering team located in
St. Louis, Missouri. 
The STR capability supports structural, mechanical and material properties test programs for all Boeing Divisions, including Boeing Commercial Aircraft (BCA), Boeing Defense Systems (BDS), and Boeing Space Programs. This position will support the lab test teams by developing and operating instrumentation and electro/mechanical design solutions of varying complexity.
As part of this team, you will have the opportunity to work on the latest military aircraft and weapons programs, such as T-7A and MQ-25A, and support our legacy programs like F-15 and F-18 into the future. The St. Louis STR team supports tests ranging from material testing to airframe component testing to full-scale static and fatigue testing. The ideal candidate should work well under pressure, have excellent all around communication skills, leadership, interpersonal, organizational skills, and be very detail oriented. There are additional opportunities to work with other test laboratories in the company and develop unique solutions for data acquisition and instrumentation systems to solve challenging engineering problems. 
Position Responsibilities:
Design test hardware, software and systems to achieve test requirements. Identifies required products, systems, components, materials, and manufacturing processes / technologies
Designs, develops, and documents instrumentation and test control systems
Generates electrical schematics using Microsoft Visio and other common design software
Coordinates system design, fabrication, integration, modification, setup, checkout and teardown
Identifies test requirements and determines test methods
Integrates test hardware, software and systems to fulfill all test requirements
Troubleshoots and resolves instrumentation system, transducer, and test-related problems
Analyzes, reviews and validates test data to ensure test instrumentation hardware and software readiness
Conducts research in test technologies to improve efficiency and capability
Interfaces with other members of project or program teams, management, and technical staff to define and implement test engineering solutions
Performs functions as required to ensure instrumentation system readiness and data validity
Self-starter that works under minimal supervision
This position requires the ability to obtain a US Security Clearance, for which the US Government requires US Citizenship.
An interim and/or final U.S. Secret clearance Post Start is required.
Basic Qualifications (Required Skills/Experience):
Bachelor, Master or Doctorate of Science degree from an accredited course of study, in engineering, computer science, mathematics, physics or chemistry.
3+ years of e xperience designing, operating, and troubleshooting instrumentation systems for military aircraft programs
3+ years of e xperience with open and closed loop feedback control systems
3+ years of e xperience with instrumentation and/or data acquisition systems
3+ experience working in a lab test, flight test, or similar test environment
Preferred Qualifications (Desired Skills/Experience):
Experience planning and executing instrumentation activities for test programs
Experience with data acquisition system attributes (e.g. range, accuracy, frequency responses, bandwidth) to define characteristics of measurements to be recorded
Bachelor's Degree or higher in Electrical Engineering, Electrical Engineering Technology, or Aerospace Engineering
Experience with hydraulic control systems for static and fatigue testing in a lab environment
Experience planning and executing instrumentation activities for test programs
Experience directly supporting flight/lab test operations
Experience with precision test, measurement devices, and sensor selection
Experience with Moog or MTS FlexTest controllers
Experience with LabView software and its use in laboratory environments
Experience with transducer and sensor physics with the ability to make hardware selections appropriate to measure physical phenomena
Typical
Education/Experience:
Education/experience typically acquired through advanced technical education from an accredited course of study in engineering, computer science, mathematics, physics or chemistry (e.g. Bachelor) and typically 5 or more years' related work experience or an equivalent combination of technical education and experience (e.g. PhD, Master+3 years' related work experience). In the USA, ABET accreditation is the preferred, although not required, accreditation standard.
Relocation:
This position offers relocation based on candidate eligibility.
Drug Free Workplace:
Boeing is a Drug Free Workplace where post offer applicants and employees are subject to testing for marijuana, cocaine, opioids, amphetamines, PCP, and alcohol when criteria is met as outlined in our policies .
Shift Work Statement:
This position is for 1st shift
Boeing is an Equal Opportunity Employer. Employment decisions are made without regard to race, color, religion, national origin, gender, sexual orientation, gender identity, age, physical or mental disability, genetic factors, military/veteran status or other characteristics protected by law.