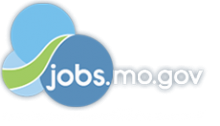 Job Information
YRC Freight

Operations Trainee

in

St Louis

,

Missouri
JOB SUMMARY
Job training in the supervision and operational fundamentals of dock operations, to successfully transition properly trained candidates into Supervisors.
ESSENTIAL DUTIES AND RESPONSIBILITIES
Be trained to supervise and direct all activities of dockworkers, truck drivers and other support staff engaged in the loading, unloading and transport of freight.

Learn to prepare and plan daily utilization of resources to ensure a consistent and efficient operation.

Gain understanding of company policies and procedures.

Learn the methods of on the job safety to foster safe handling, loading and storage of hazardous materials.

Acquire knowledge and effective use of the local union contract

Gain exposure to linehaul and city operations.
MINIMUM REQUIREMENTS
Bachelors/Associates (or in progress) degree.

Career interest in Transportation or Logistics

Effective organizational, planning and prioritization skills.

Effective verbal, written and interpersonal communication skills.

This is a 24/7 operation. Must be flexible and willing to work any schedule.
PREFERRED QUALIFICATIONS
Education or Military Background in Logistics or Transportation
WORKING CONDITIONS
This job operates in a professional office environment indoors. Routinely uses standard office equipment such as computers, phones, photocopiers, filing cabinets, and fax machines.
PHYSICAL DEMANDS
The position requires the ability to spend long hours sitting or standing while using office equipment and computers. Ability to perform repetitive tasks such as typing and keying. Occasional lifting, pushing/pulling, carrying 10 lbs of supplies and materials is required.
*
*
YRC Worldwide, along with all subsidiary companies, are an Equal Opportunity/Affirmative Action Employer
Title: Operations Trainee
Location: MO-St Louis
Requisition ID: 2002U8