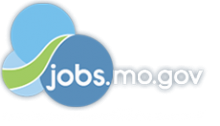 Job Information
Ameren

Organizational Change Management Lead

in

St Louis

,

Missouri
The Organizational Change Management Lead is responsible for change management and integration on enterprise-wide, high impact strategic initiatives. As part of Ameren's strategy, there is a tremendous focus on digitization, the customer and optimization. As such, several organizational transformations and large scale projects are taking place now and will continue into the future which require a significant change management and integration focus. This role will be key in developing and executing a change strategy and plan on targeted projects and/or transformations and will report to the Manger, Business Transformation and Change Management. Critical to success will be the ability to work across all levels of the organization and the development of effective working relationships with Ameren leadership, project teams, Communications, Leadership &Organization Effectiveness, Continuous Improvement and Human Resources.
Key responsibilities include:
● Engage in high impact, strategic, capital projects and/or transformations at Ameren in a change lead capacity focused on the development and execution of change strategies that create faster adoption and reduce negative change impacts.
● Creation and execution of change deliverables aligned with the change strategy – change plans, integration interventions, readiness assessment, adoption and effectiveness measurement, communication and training plans, etc.
● Create and manage work plans, communication and sustainability processes to support change initiatives aligned with project goals. Ensure key metrics are in place and monitor progress.
● Leverage Ameren's relationship-based culture to engage stakeholders and ensure a high involvement change plan where appropriate.
● Ensure project change structure, resources and coordination is in place and appropriate to ensure change deliverables are executed in alignment with project plans and in close collaboration with communication and training resources.
● Help to build organizational change capability - educate and coach project team(s), sponsor(s), and functional leader(s) on change management philosophy, principles and tools, along with their roles in change.
Qualifications
Bachelor's degree in Organizational Development or business-related field is required. Master's degree in Industrial/Organizational Psychology, Organizational Development, Business Administration or a related discipline preferred. Seven or more years of relevant professional-level change management, organization development or business transformation experience required. Project leadership experience with the ability to lead and influence others across the organization required.
In addition to the above qualifications, the successful candidate will demonstrate:
Ability to build relationships and work effectively with all levels of leadership and across matrixed teams. Must have a solid understanding of business concepts tied to strategy, with a pragmatic approach for applying those concepts to work plans. Must have knowledge of change management practices and tools with the ability to influence the design, execution and measurement of significant change initiatives from beginning to end. Strong communication (oral and written) and presentation skills required. Ability to prioritize and manage multiple projects through advanced project management skills. Must possess an aptitude for understanding and leveraging technology.
Additional Information
Ameren's selection process includes a series of interviews and may include candidate testing and/or an individual aptitude or skill-based assessment. Specific details will be provided to qualified candidates.
All qualified applicants will receive consideration for employment without regard to race, color, religion, sex, national origin, disability or protected veteran status.
St. Louis-based Ameren Corporation powers the quality of life for 2.4 million electric customers and more than 900,000 natural gas customers in a 64,000-square-mile area through its Ameren Missouri and Ameren Illinois rate-regulated utility subsidiaries. Ameren Illinois provides electric transmission and distribution service and natural gas distribution service. Ameren Missouri provides electric generation, transmission and distribution service, as well as natural gas distribution service. Ameren Transmission Company of Illinois develops, owns and operates rate-regulated regional electric transmission projects. For more information, visit Ameren.com, or follow us on Twitter at @AmerenCorp, Facebook.com/AmerenCorp, or LinkedIn/company/Ameren.