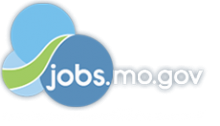 Job Information
Anthem, Inc.

Organizational Change Management Leader

in

St. Louis

,

Missouri
Description
SHIFT: Day Job
SCHEDULE: Full-time
Your Talent. Our Vision. At Anthem, Inc., it's a powerful combination, and the foundation upon which we're creating greater access to care for our members, greater value for our customers, and greater health for our communities. Join us and together we will drive the future of health care. At Anthem, we are focusing on building a brighter future where health care is affordable, accessible, personalized, and uncomplicated.
This is an exceptional opportunity to do innovative work that means more to you and those we serve at one of America's leading health care companies and a Fortune Top 50 Company.
Organizational Change Management Leader will actively engage with business partners and stakeholders to understand business operations and goals and create a roadmap to achieve change adoption. Organizational Change Leader will play an integral role on a team established to set up governance and structure to effectively deliver transformational change throughout the Company.
In this fast-paced environment, the Organizational Change Management Leader will actively engage to drive and support change management aligned with transformational business initiatives with various stakeholders' enterprise wide. A successful candidate will have expertise in large-scale transformational initiatives to deploy a consistent and effective change approach that aligns with Anthem's culture resulting in an exceptional experience, desired business outcomes and adoption for all stakeholders.
Key Responsibilities:
Actively leads, directs, coordinates and provides visibility into engagement, communications, and training efforts for all enterprise transformation initiatives.

Provides consultation and develops strategies to support adoption of change initiatives and supports the execution of necessary behavioral shifts.

Prepares for change by assessing the magnitude and complexity of the of change with the organization's change readiness and associated risks. Identifies pitfalls and potential points of challenge or change aversion. Conducts thorough methodological investigations to identify key stakeholders impacted by the change and determines appropriate timing of that change.

Applies structured change management methodology to facilitate change and promote adoption; is able to identify the need for agility and how to modify this approach to meet the needs of the stakeholders.

Creates training and awareness strategies, that maximizes stakeholder engagement and adoption and yield desired outcomes.

Conducts an environment scan to identify potential challenges and areas of resistance for stakeholders, such as skills gaps, doubts and uncertainties, to foster a positive acceptance of change. Modifies change management plans (including training and coaching plans) to accommodate the needs of the various impacted stakeholder groups.

Creates engagement and communications strategies / plans to ensure all stakeholders are fully aware of impending changes. Works with appropriate departments to create coaching plans for enterprise leaders and associates and other key stakeholders. Conducts an impact assessment for stakeholders affected by the change items.

Regularly reviews and assesses potential change fatigue across all stakeholders and provides recommendations to address. Performs quantitative and qualitative assessment of change success and change adoption.

Solicits feedback from stakeholders to determine the success of change management activities and ensure that behavioral changes align with strategic objectives. Works collaboratively with Culture Transformation, Communications, Human Resources teams and Enterprise Transformation leaders at all levels to ensure integration and alignment of business plans.

Councils project teams, business partners and others in the organization in change management practices to increase effectiveness in driving sustainable change.

Education and Experience Requirements:

Bachelor's degree in Organizational Development or business-related field required. Master's degree in Industrial/Organizational Psychology, Organizational Development, Business Administration or a relate discipline preferred.

7 years of relevant professional-level change management, organization development or business transformation experience required. Three or more years of project leadership experience with the ability to lead and influence others across the organization required.

Significant experience in both technical change management and organizational change management. Experience working in project delivery, understanding the balance required to deliver change management within constraints and competing priorities.

Strong communication and presentation skills required.

Must possess an aptitude for understanding and leveraging technology.

Ability to travel may be required.

COLORADO ONLY - Annual Salary Range*: $114,000 - $143,000

Actual compensation may vary from posting based on geographic location, work experience, education and/or skill level.

The hourly or salary range is the range Anthem in good faith believes is the range of possible compensation for this role at the time of this posting. The Company may ultimately pay more or less than the posted range. This range is only applicable for jobs to be performed in Colorado. This range may be modified in the future. No amount is considered to be wages or compensation until such amount is earned, vested, and determinable under the terms and conditions of the applicable policies and plans. The amount and availability of any bonus, commission, benefits, or any other form of compensation and benefits that are allocable to a particular employee remains in the Company's sole discretion unless and until paid and may be modified at the Company's sole discretion, consistent with the law.

We offer a range of market-competitive total rewards that include merit increases, paid holidays, Paid Time Off, and incentive bonus programs (unless covered by a collective bargaining agreement), medical, dental, vision, short and long term disability benefits, 401(k) + match, stock purchase plan, life insurance, wellness programs and financial education resources, to name a few. An Equal Opportunity Employer/Disability/Veteran.

Anthem, Inc. has been named as a Fortune 100 Best Companies to Work For® , is ranked as one of the 2020 World's Most Admired Companies among health insurers by Fortune magazine, and a 2020 America's Best Employers for Diversity by Forbes. To learn more about our company and apply, please visit us at careers.antheminc.com. An Equal Opportunity Employer/Disability/Veteran. Anthem promotes the delivery of services in a culturally competent manner and considers cultural competency when evaluating applicants for all Anthem positions.

REQNUMBER: PS49855-St%2E%20Louis-St%2E%20Louis