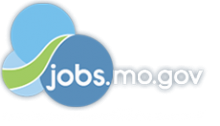 Job Information
Washington University of St. Louis

Postdoctoral Research Associate - Neurosurgery - 50504

in

St. Louis

,

Missouri
Post Doc Instructions
Please do not submit an application to this posting. To apply for this postdoctoral research opportunity, follow the directions below in "Applicant Special Instructions".
Department Name/Job Location
This position is in the Department of Neurosurgery. The position is located at the Medical School Campus.
Essential Functions
POSITION SUMMARY:
The laboratory of Hiroko Yano, Ph.D., in Neurological Surgery, Neurology, and Genetics has an immediate opening (beginning Spring/Summer 2020) for a highly motivated postdoctoral candidate to investigate the molecular mechanisms that drive neuronal dysfunction and death in Huntington's disease, a fatal neurodegenerative disease. Our ultimate research goal is to identify the key disease mediator(s), which can be therapeutically targeted. We utilize in vitro primary neuron and in vivo mouse models of the disease and an array of molecular biology, biochemistry and cell biology approaches.
This position will focus on the lab's NIH-funded research projects. The primary focus of the work will include, but is not limited to:
Determining the role of DNA methyltransferases in neuronal dysfunction and death in HD.
Identifying the molecular mechanisms of epigenetic deregulation in HD.
Developing novel neuroprotective therapeutics for HD and other related neurodegenerative disorders.
Developing reliable noninvasive biomarkers for HD using preclinical mouse models.
References:
Pan Y, Zhu Y, Yang W, Tycksen E, Liu S, Palucki J, Zhu L, Sasaki Yo, Sharma MK, Kim AH, Zhang B, and Yano H. The role of Twist1 in mutant huntingtin-induced transcriptional alterations and neurotoxicity. J Biol Chem 2018, 293(30):11850-11866. PubMed PMID: 29891550. PubMed Central PMCID: PMC6066321
Pan Y, Daito T, Sasaki Y, Chung YH, Xing X, Pondugula S, Swamidass, SJ, Wang T, Kim AH, Yano H. Inhibition of DNA methyltransferases blocks mutant huntingtin-induced neurotoxicity. Sci Rep 2016, 6:31022. PubMed PMID: 27516062; PubMed Central PMCID: PMC4981892.
Yano H, Baranov SV, Baranova OV, Kim J, Pan Y, Yablonska S, Carlisle DL, Ferrante RJ, Kim AH, and Friedlander RM. Inhibition of mitochondrial protein import by mutant huntingtin. Nat Neurosci 2014, 17:822-831. PubMed PMID: 248356077; PubMed Central PMCID: PMC4174557.
Washington University School of Medicine consistently ranks in the top 10 medical schools in the United States and is home to many of the United States' top scientists and physicians. Washington University School of Medicine provides a highly collaborative environment among different departments.
Information on being a postdoc at Washington University in St. Louis can be found at postdoc.wustl.edu/prospective-postdocs.
PRIMARY DUTIES & RESPONSIBILITIES:
Collaborates with the PI on the design, conduct and reporting of research projects.
Maintains comprehensive knowledge of the advances in specialized fields.
Keeps/organizes experimental records, data, and required documentation on laboratory.
Positive engagement in learning and career development of self and others.
Required Qualifications
Ph.D. and/or M.D degree with experience in neuroscience/neurodegenerative disease research, molecular biology, biochemistry, and cell biology.
Ability to work independently and in a highly collaborative, multidisciplinary environment.
Strong communication and interpersonal skills.
Good organization skills.
Preferred Qualifications
Significant experience in epigenetic gene regulation, signal transduction, molecular biology, cell cultures, and mouse handling/animal experiments.
Salary Range
Base pay commensurate with experience.
Pre-Employment Screening
All external candidates receiving an offer for employment will be required to submit to pre-employment screening for this position. Current employees applying for a new position within the university may be subject to this requirement. The screenings will include a criminal background check and, as applicable for the position, other background checks, drug screen, employment and education or licensure/certification verification, physical examination, certain vaccinations and/or governmental registry checks. All offers are contingent upon successful completion of required screening.
Benefits
This position is eligible for full-time benefits. Please click the following link to view a summary of benefits: https://hr.wustl.edu/benefits/.
Applicant Special Instructions
Interested candidates with relevant qualifications should email curriculum vitae, including a summary of their research, list of publications, and contact information for three recent references to Hiroko Yano, Ph.D., at yanoh@wustl.edu.
EOE Statement
Washington University is an Equal Opportunity Employer. All qualified applicants will receive consideration for employment without regard to race, color, religion, age, sex, sexual orientation, gender identity or expression, national origin, genetic information, disability, or protected veteran status.
Job Title: Postdoctoral Research Associate - Neurosurgery - 50504
Job ID: 50504
Location: Medical School
Full/Part Time: Full-Time
Regular/Temporary: Regular