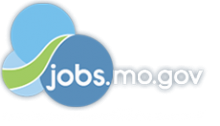 Job Information
HydroGeoLogic, Inc

Principal Engineering Manager

in

St. Louis

,

Missouri
Description/Job Summary
HGL (HydroGeologic, Inc.), is an industry leader with over 30 years of experience providing comprehensive environmental engineering services by implementing innovative, effective, and sustainable solutions that address today's environmental, infrastructure, and natural resource challenges. HGL provides environmental engineering, remediation, and construction services, as well as Military Munitions Response Program support to the U.S. Department of Defense, U.S. Air Force, U.S. Army Corps of Engineers, U.S. Environmental Protection Agency, U.S. Department of Energy, and other federal and state government clients. HGL is one of the few companies that remain committed to research and development, offering a dynamic work environment for creative, energetic professionals.
Currently, HGL is seeking a highly motivated Engineering Manager to join our team in St. Louis, Missouri. Our St Louis office is dedicated to supporting the USACE Formerly Utilized Site Remediation Program (FUSRAP) involved in the cleanup of radiological contamination. We are looking for a creative professional to provide engineering leadership on complex environmental projects with a collaborative multi-disciplinary project team.
Responsibilities/Duties
The successful candidate will be responsible for:
Providing leadership and direction to a project team of Engineers, Geologists, CAD Specialists and other technical staff in the development of studies and strategies for remediation of contaminated media;

Providing leadership and direction in the development of engineering studies, plans, designs, specifications and engineering/construction submittals for the remediation of environmental contamination;

Ensuring accuracy of cost estimates and quality assurance of technical documents;

Provide leadership and direction of engineering support to construction crews during the construction/implementation of engineering designs to ensure successful execution of field work;

Perform peer review of technical documents and technical reviews performed by others and provide feedback and recommendations;

Working with Project Manager and other senior members of project team to ensure overall success of the project and office.

Provide mentorship and leadership to engineering staff.
Required Skills
Excellent communication and organization skills;

Working knowledge of Microsoft Office Projects including Word, Excel and Powerpoint;

Prepare and clearly present technical concepts and solutions in client/stakeholder meetings

Ability to work collaboratively with peers from other companies and the government client;

Must be able to execute multiple projects and tasks concurrently.
Required Experience
Previous experience (15 years or more) of relevant environmental experience associated with investigations, reporting, engineering studies and/or construction.
Preferred Experience
Experience with line/organizational management of technical staff including development of performance objectives, performance of personnel reviews, and hiring and mentoring of staff. Experience on US Army Corps of Engineers construction or environmental projects.
Required Education
Bachelor's Degree in Environmental, Civil, Chemical, or Geotechnical Engineering or related field.
Preferred Education
Master's Degree in Environmental, Civil, Chemical, or Geotechnical Engineering or related field.
Required Qualifications
Professional Engineer (P.E) registration in MO or ability to obtain through reciprocity and 40 Hour HAZWOPER certification.
Details
A pre-hire drug test is required and some positions require a baseline physical exam. Some positions may require US Citizenship. Local travel in the St. Louis area and vicinity will be required.