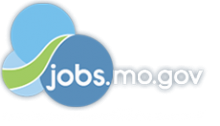 Job Information
Pfizer

Principal Scientist, Culture Process Development

in

St. Louis

,

Missouri
The Upstream Process Development group of Pfizer in Chesterfield, MO is seeking a highly motivated and energetic scientist/engineer interested in working on the forefront of mRNA cell free synthesis technology including In Vitro Transcription (IVT) process development for mRNA manufacturing to support Pfizer's growing pipeline.
The successful candidate will indirectly lead a multidisciplinary project team that is responsible for the development of mRNA IVT manufacturing processes including: scale-up/scale-down, tech transfer, process characterization, authoring of associated regulatory submissions and leading new technology development initiatives.
It is your strong technical, strategic and organizational leadership that will help to effectively manage a multi-project development portfolio and make strong technical and strategic contributions to ensure efficient and timely execution of CPD deliverables.
Role Responsibilities
Responsible for successful development, characterization and execution of state-of-the-art cell free IVT manufacturing processes for mRNA .

Apply scientific and technical experience and business acumen to establish strategies, drive safe and high-quality lab technical work and deliver well-controlled and characterized mRNA manufacturing processes.

Provides visible, passionate and optimistic organizational, technical and personal leadership to colleagues as well as mentor more junior colleagues in specific lab techniques or processes.

Fosters colleague engagement and models desired values and behaviors, including quality, integrity, respect, collaboration and personal accountability

Uses FDA/EMA Regulatory expectations to drive high quality, compliant manufacturing procedures and outcomes

Contributes to Project, Technical and Strategic Teams as appropriate; reaches across organizational, functional and geographic boundaries to provide appropriate context and communication (in both directions) so as to ensure effective technical and strategic integration at all internal and external interfaces (Research, Bioprocess development, Analytical, Safety, CMOs, Commercial manufacturing, etc.), as appropriate.

Establishes and drives relevant and impactful innovation programs, to enhance mRNA manufacturing/ characterization technologies and work-processes; ensures that innovation strategy is aligned with broader business drivers and current and emerging Regulatory paradigms.

Ensures effective, high-quality, timely and appropriate documentation in electronic laboratory notebooks and internal Technical Reports; contributes to Regulatory Filings and responses to Regulatory questions; presents data/ strategy to scientists and management in appropriate internal and external venues (technical meetings, Project Team meetings, conferences) and publishes in peer-reviewed journals, as appropriate.
Qualifications
Must-Have
Degree in Chemical/Biochemical Engineering, Biotechnology, Biochemistry, Cell Biology, Microbiology or related field

PhD with 3+ years' experience or MS with 9+ years' experience with relevant industry experience focused in the following:

Development and characterization of cell free mRNA manufacturing processes for vaccines and therapeutics

Knowledge in developing cost effective, scalable cell free mRNA manufacturing processes.

Scale-up/ Scale-down of mRNA processes.

Knowledge in In Vitro Transcription processes for manufacturing mRNA

Demonstrated experience with managing multiple projects in parallel, including key participation on multi-disciplinary project teams.
Nice to Have
Experience in authoring INDs, BLA/MAAs and other regulatory documents

Demonstrated experience in process development utilizing quality risk management and quality by design concepts.

Experience in developing mammalian cell culture and microbial processes
PHYSICAL/MENTAL REQUIREMENTS
Ability to perform mathematical calculations and ability to perform complex data analysis

Capable of carrying out mRNA IVT experiments in the lab
NON-STANDARD WORK SCHEDULE, TRAVEL OR ENVIRONMENT REQUIREMENTS
Travel to other Pfizer sites (St Louis MO, Andover MA and others) and to support process Tech Transfer to contract manufacturing organizations in USA/ Rest of World as appropriate
Other Job Details
Last Date to Apply for Job: March 8, 2021

Eligible for Relocation Package: YES

Eligible for Employee Referral Bonus: YES
Sunshine Act
Pfizer reports payments and other transfers of value to health care providers as required by federal and state transparency laws and implementing regulations. These laws and regulations require Pfizer to provide government agencies with information such as a health care provider's name, address and the type of payments or other value received, generally for public disclosure. Subject to further legal review and statutory or regulatory clarification, which Pfizer intends to pursue, reimbursement of recruiting expenses for licensed physicians may constitute a reportable transfer of value under the federal transparency law commonly known as the Sunshine Act. Therefore, if you are a licensed physician who incurs recruiting expenses as a result of interviewing with Pfizer that we pay or reimburse, your name, address and the amount of payments made currently will be reported to the government. If you have questions regarding this matter, please do not hesitate to contact your Talent Acquisition representative.
EEO & Employment Eligibility
Pfizer is committed to equal opportunity in the terms and conditions of employment for all employees and job applicants without regard to race, color, religion, sex, sexual orientation, age, gender identity or gender expression, national origin, disability or veteran status. Pfizer also complies with all applicable national, state and local laws governing nondiscrimination in employment as well as work authorization and employment eligibility verification requirements of the Immigration and Nationality Act and IRCA. Pfizer is an E-Verify employer.
Research and Development
#LI-PFE