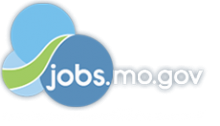 Job Information
Bausch Health

Principal Systems Engineer

in

St Louis

,

Missouri
Overview
Identify, document, structure, trace and modify design requirements, including driving V&V testing and reporting
Responsibilities
Lead systems engineering efforts for a complex, software-driven microsurgical medical device; responsibilities may include managing parts flow, systems builds (including hardware assembly and integration), software loads and updates, configuration control, and test execution and reporting.
Identify requirements for new and existing ophthalmic microsurgical systems, including equipment, accessories, and packs, through internal subject matter expert consultation, competitive review, risk management process outputs and voice of customer solicitation.
Lead risk management activity, including Design FMEA documentation, employing other risk analysis methodologies as appropriate.
Assist in development and refinement of system architecture, including clear definition of subsystem interfaces.
Within a PLM system, document, structure and trace requirements. Based on those requirements, drive the development of verification and validation test methods and test execution against new and existing methods, including functional, reliability and standards compliance testing. Author summary reports for such testing. Document the results of this testing for inclusion in the design history file.
Plan documentation and testing activity for multiple ongoing projects based on internal and external resource availability
Individual contributor providing cross-functional and technical leadership expectations within a collaborative team environment, focused on requirements management, influencing peers across department boundaries indirectly through clear communication supported with data and logical discussion of consequences and impacts.
Primarily supporting mechanical, electrical and user application aspects of the system requirements, but will need to provide support to the software requirements documentation. No direct report management
Qualifications
Required Education:
BS degree in an engineering or science discipline
Preferred Education:
Ideal candidate has MS / PhD in engineering
Work History: At least 8 years of engineering work experience in medical programmable electro-mechanical device development, including at least a year spent on requirements development and documentation. Class II device experience is preferred. At least two years of experience working with a PLM tool.
Required Skills, Capabilities and Experience:
Must be familiar with medical device development design controls.
Preferred Skills: Previous experience with IEC 60601-1 and ISO 14971 will be extremely helpful. Experience with Aris PLM implementations and systems engineering ISO standards will be helpful. Experience with products registered through both 510(k) process and CE mark will be helpful. Candidates should be able to distinguish between good and bad requirements instances. Familiarity with systems engineering standards will be of interest.
Specialized Training: Familiarity or experience with medical devices in general, ophthalmic microsurgery, and eye anatomy will be useful.
Required Qualifications: Prepared to share examples of requirements structures and statements from past experience
Refer this job to a friend
Bausch Health Companies Inc. is committed to leveraging the talent of a diverse workforce to create great opportunities for our business and our people. All qualified applicants will receive consideration for employment without regard to race, color, religion, sex, sexual orientation, gender identity, national origin, disability, or veteran status.
Job ID 11583
Category R&D
Pos. Type Full Time