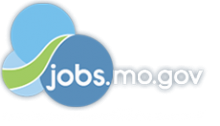 Job Information
Staff Management | SMX

Production Associate

in

St Louis

,

Missouri
With Staff Management | SMX, you'll get a weekly paycheck, learn new skills, meet new people, and work with a great management team in a clean and safe environment.
Come help keep the world greener with Staff Management! Staff Management | SMX has immediate, full and part time openings, as a Production Associate for our Premier Client, in St. Louis! We are looking for hardworking applicants to produce, package and distribute our fertilizer and pesticide products! Attendance and referral bonuses, easy access to the bus lines, friendly work environment. Getting to work has never been so easy!.
Industry: Manufacturing.
Duties: As a Production Associate, you will work on the packaging lines, placing the product into boxes, and loading cardboard onto tray forming machines. You will also visually inspect product for defects, and quality, so we can continue to meet customer satisfaction! Once it has been verified as quality product, you would stack boxes of finished product onto pallets, and utilize hand jacks to position pallets for pick up!.
Employment Types: Temp to Hire, Part Time, Full Time.
Recruiting Center: United Industries-0208, 8449 Mid county industrial Drive, St Louis, MO 63114.
Work Location: United Industries-0208, 8449 Mid County Industrial Drive, St Louis, MO 63114.
Job Types: Assembly, General Labor, General Production, Hand Packaging, Light Industrial, Manufacturing, Production, Warehouse.
Shifts: Weekend Shifts, All Shifts.
Attributes: Background Check, Drug Test, Stand for Shift Duration, Must be at least 18 years old.
Benefits: Paid Training, Weekly paychecks, Direct Deposit or Cash Card pay options, Medical / Dental Insurance, Referral Bonus (Restrictions Apply), Casual Dress Code.
Lifting Requirements: Able to Lift 60 pounds.
Education Required: No Education Requirement.
Starting Wage: $11.00.
Pay Rate: Earn up to $13.50.
Bonus: Daily and Weekly Perfect Attendance Bonus'.
Required Skills:
To work with us, you must be able to stand and walk distances on a consistent basis, as well as frequent use of stairs, and able to use both hands to grip and lift product. All our associates utilize basic hand tools, and need to use their attention to detail to complete tasks that may take up to two hours at a time. Staff Management needs your help today to make the world greener tomorrow!
#ZPR
SM | SMX is an equal opportunity employer and all qualified applicants will receive consideration for employment without regard to race, color, religion, sex, national origin, disability status, sexual orientation, age, gender identification, protected veteran status, or any other characteristic protected by law.