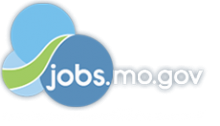 Job Information
The Salvation Army - Metro Division

Production Manager

in

St. Louis

,

Missouri
Overview
Join a movement that is focused on "Doing The Most Good"! The Salvation Army Midland Divisional Headquarters in St. Louis, MO is looking for an individual who would like to apply their experience and skills to fill our Production Manager position. This is a full-time exempt position that comes with a great benefits package which includes medical, dental, and life insurance, 13 paid holidays per year, vacation time, sick time, personal time and is eligible for participation in the company funded pension plan after one year of service. The starting pay for the Production Manager position will be in the range of $52,000 to $55,000 per year.
The Midland Division has a strategy to effectively use media assets toward mission impact and effectiveness in all areas of service within The Salvation Army. The Production Manager will liaise with Development Department employees for assets posted to mobile and online social media formats. Production assets will embrace, support, and accommodate the increasing multi-culturalism and inclusivity within the Army. The effectiveness of this strategy will be evaluated on an on-going basis.
Must maintain and exhibit willingness to assist in carrying out The Salvation Army mission. This position is expected to comply with The Salvation Army, Federal, State and Local policies, and standards.
Responsibilities
Essential Functions:
Adhere to brand standards.

Create, produce, and direct videos which emphasize the mission and support relevant program.

Develop creative concepts and story board.

Organize, schedule and direct shooting.

Edit and post produce videos.

Capture footage of Salvation Army ministry and program that can be used for development purposes, fundraising and public/corporate relations.

Develop professional documentaries of major Salvation Army ministries within the division to be used as Mission Moments for corps social media sites and Development Department opportunities.

Create videos and presentations for special events held within the division (Annual Christmas Events, Divisional Ministry Weekends, STEPs, Officers' Councils, etc.)

Create testimonial videos highlighting the impact of Salvation Army programs/ministry on the individuals involved in those ministries.

Manage visual presentations at Divisional Programs as requested by the Secretary for Program.

Create a method of digitally archiving all footage for future reference; keep a detailed list of available footage.

Develop an inventory of quality filmmaking equipment.

Creative Status

Coordinate creative status requests within the division.

Supervise proper implementation and use of the multi-department project management tool.

Chair the Creative Status meeting.

Set agenda.

Prioritize requests.

Confirm proper delegation of projects.

Ensure that the overall creative needs are efficiently met.

Serve as liaison for all Divisional/Territorial production projects.

Other duties as assigned.

Supervisory Responsibility

Position will supervise other staff as assigned to event production. As need increases, this position will supervise additional full-time employees.

This job description should not be interpreted as all inclusive. It is intended to identify the essential functions and requirements of the position. Other job-related responsibilities and tasks may be assigned. Reasonable accommodations may be made to enable individuals with disabilities to perform the essential job functions.
Qualifications
Minimum Qualifications:
A Bachelor's Degree with advanced training or degree desired.

Experience

Minimum of 2 years' experience with media production and corollary programs.

Experience in a non-profit organization preferred.

Exposure to coordinating the administrative details of a design area.

Skills

Ability to use Media Editing Software such as: Adobe Premier; Final Cut Pro; Pro Presenter; Photoshop; iMovie.

Competencies

Willing to promote the mission of The Salvation Army.

An interpersonal style that expresses an understanding and appreciation of different peoples, cultures, and languages.

A demonstrated ability to investigate and research information, as well as manage projects, priorities, and programs in a constantly changing environment.

A communication and management style that exhibits the principles and values of the Army, as well as fosters team relationships and effectively communicates information.

Knowledge of the Army's history, mission, and structure, as well as its services, and policies and procedures.

Advanced understanding of video production and programming.

Advanced understanding of the creative design process.

Position Limitations

This individual will only commit Army resources that have been allocated or approved.

The individual will keep the Divisional Secretary of Program for the Midland Division informed on all critical issues relating to their area of responsibility.

This individual will adhere to all policies and procedures in carrying out the responsibilities of this position.

Background Checks

Position requires background checks to be accomplished, including TSA MVR check. Findings may disqualify an individual for this position.

Physical and Working Conditions

The physical requirements described here are representative of those that must be met by an employee to successfully perform duties of this job. This position is required to give presentations in both classroom and group settings. This employee is regularly required to use standard office equipment and a MAC.

The work environment for this position includes an office environment with a low noise level. Must be able to drive, walk stairs, lift, and carry production equipment, etc. Reasonable accommodation may be made to enable individuals to perform the essential functions of the job.

Employee Status

FULL TIME: Normal work hours will be determined with supervisor; however, occasional extended hours and other workdays may be required. An exempt employee is expected to work extended hours as necessary to complete his/her job.

Realizing that The Salvation Army is part of the Christian church, employees are expected to conduct themselves in a professional manner and project a positive image to others. This includes appearance as well as verbal communications and other behaviors. It should be clearly understood that nothing less will be accepted.

The Salvation Army, as a religious organization, is exempt from participation in federal and state unemployment insurance programs.
Job LocationsUS-MO-St. Louis
Job ID 2021-18196
of Openings 1
Category Development
Type Regular Full-Time