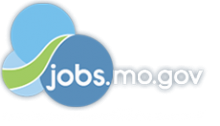 Express Scripts

Quality Assurance Specialist

in

St. Louis

,

Missouri
POSITION SUMMARY
The IT QA Specialist is accountable for the delivery of all testing aspects of a project. This includes managing
QA deliverables of highly complex projects and leading large vendor teams as well as less experienced QA Analysts. This position assesses risk associated with new application and software implementation and represents and promotes QA methodology across IT. The IT QA Specialist devises improvements to current procedures and develops models of possible future configurations. This position provides assistance to team members with issues needing technical expertise and on the job training for new or less experienced team members.
ESSENTIAL FUNCTIONS
Analyze, gather and document business requirements for new products and product enhancements.
Ensure proper process met and documented.
Maintain close relationships with internal departments in order to coordinate ancillary activities.
Develop business use cases for QA Testing.
Ensure implementation of changes or new products meet business requirements.
Develop and perform routine audit processes relating to billing setup.
Participate in recommendations for improvements of process and administrative issues or inefficiencies that impact the ancillary programs.
Implement process changes as needed.
Develop and distribute documentation and business policies relating to contract maintenance process.
Problem resolution.
Provide options to resolve issues and problems arising from ancillary development or execution process.
Provide direct support (internal and external) including, but not limited to conference calls, meetings, customer problem resolution, audit, and third party audits.
Mentor other team members.
Prioritize projects and day to day work flow for self and other team members.
QUALIFICATIONS
Expert knowledge with the ability to design and strategize on testing approaches for large, complex, cross functional projects and/or projects in support of the QA environments.
. Manage all QA deliverables of highly complex projects.
Lead large vendor teams as well as less experienced QA leads.
Ability to lead other QA Analyst in large cross functional projects and special assignments as needed.
Represent the organization in solving problems.
Use best practice and industry standards.
Inter-organizational and outside client contact.
Advanced technical knowledge base to perform testing functions on multiple platforms.
Identify opportunities and works with others to implement ways to expedite testing.
Advanced ability to identify areas for Test Automation.
Uses knowledge of broader systems organizes work and make decisions.
Understands how changes impact work upstream and downstream.
efine test process including required test activities, deliverables and test schedule. Leads on-shore and off-shore vendor partners in understanding the systems.
Ensure all testing standards are being met by employees and vendor partners by conducting reviews of all the test deliverables/artifacts.
Identify and lead process improvement across the QA organization.
Promotes business effectiveness and efficiency while striving for innovation, flexibility, and integration with technology.
Independently estimate and re-estimate projects. Recognize and communicate dependencies in cross functional testing as well as data to complete estimates.
Facilitate discussions Contribute to the funding and forecasting process.
Train and mentor team members on forecasting protocols.
Manages the flow of information included internal and external clients as well as leadership.
Assist with on boarding new team members, coordinating and delivering training to team members.
Develop content and other resources for training.
Other projects as assigned.
ABOUT THE DEPARTMENT
Do you have a passion for programming and find yourself asking "I wonder if I could do it this way…"? Our software engineering teams start with strategy and then create, test and deploy our client and patient applications. The result? Innovative, high-performing, scalable user-facing solutions relied on by millions every day. We work in an Agile environment, partnering with teams across the organization to craft exceptional applications – with the ultimate goal of improving health outcomes for the 83 million patients we serve.
ABOUT EXPRESS SCRIPTS
Advance your career with the company that makes it easier for people to choose better health.
Express Scripts is a leading healthcare company serving tens of millions of consumers. We are looking for individuals who are passionate, creative and committed to creating systems and service solutions that promote better health outcomes. Join the company that Fortune magazine ranked as one of the "Most Admired Companies" in the pharmacy category. Then, use your intelligence, creativity, integrity and hard work to help us enhance our products and services. We offer a highly competitive base salary and a comprehensive benefits program, including medical, prescription drug, dental, vision, 401(k) with company match, life insurance, paid time off, tuition assistance and an employee stock purchase plan.
Express Scripts is an equal opportunity employer/disability/veteran
*LI-JB3