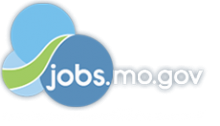 Job Information
DOCS

Regional Clinical Research Associate - St. Louis, MO

in

St Louis

,

Missouri
Regional Clinical Research Associate - St. Louis, MO
Ref #: 24025
Employment type: Freelancer - Full-Time
Location: US-MO-St Louis
Posted: 10-May-2021
Description
Immediate opportunities for experienced Clinical Research Associates for opportunities supporting global pharmaceutical studies. The Clinical Research Associate (CRA) is responsible for conducting monitoring activities of assigned clinical trials in with compliance with the clinical research protocol, company's Standard Operating Procedures (SOP), codes of Good Clinical Practice (GCP), applicable regulations and guidelines.
• Acts as primary local company contact for assigned sites for specific trials.
• Responsible for executing activities within site initiation and start-up, site monitoring, and site management
• Ensures site staff is trained and the corresponding training records are complete and accurate at any time point during all trial phases.
• Ensures site study supplies (such as Non-IP, lab kits, etc.) are adequate for trial conduct.
• Ensures that study materials are appropriately used, handled and stored and returns are accurately inventoried and documented.
• Arranges for the appropriate destruction of clinical supplies
• Ensures site staff completes the data entry and resolve queries within expected timelines.
• Ensures accuracy, validity and completeness of data collected at trial sites
• Ensures that all AEs/SAEs/PQCs are reported within the required reporting timelines and documented as appropriate. For AEs/SAEs, ensures that they are consistent with all data collected and with the information in the source documents.
• Maintains complete, accurate and timely data and essential documents in systems utilized for trial management (e.g. CTMS, eTMF/IF, Trial Master Source and SharePoint.
• Fully documents trial related activities in particular monitoring. Writes visit reports and uploads into eTMF within 5 working days for review and approval. Complete follow-up letter to communicate relevant information and required corrective action to the investigator and his/her team with 15 working days. Promptly communicates relevant status information and issues to appropriate stakeholders.
• Follows the corresponding Monitoring Guidelines for each assigned trial.
Experience and Skill Requirement:
• Required a BA/BS degree with a minimum of 2 yrs clinical trial monitoring experience as a freelance/independent CRA contractor of pharmaceutical studies.
• Strong working knowledge of ICH-GCP, company standard operating procedures, local laws and regulations, assigned protocols and associated protocol specific procedures including monitoring guidelines.
• Strong IT skills in appropriate software and company systems.
• Willingness to travel (regionally and nationally) with occasional overnight stay away from home.
DOCS is the FSP division of ICON Clinical Research. We provide global strategic resourcing and FSP services to the biopharmaceutical and medical device industries. Founded in 1997, DOCS has grown to become the premier resourcing provider for the clinical development industry.
DOCS is an equal opportunity employer - Minorities/Females/Disabled/Veterans and committed to providing a workplace free of any discrimination or harassment.
#CRAjob