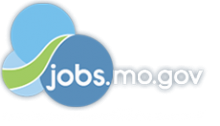 Job Information
Parsons Corporation

Road/Highway Civil Engineer

in

St. Louis

,

Missouri
Road/Highway Civil Engineer
Location:
St. Louis, Missouri, United States
Requisition #:
55728
Post Date:
Ready to be part of a team that tackles infrastructure challenges? Want to take your Engineering skills to the next level to work on tough projects that will make a huge impact on the community?Parsons is seeking a Roadway / Highway Civil Design Engineer to design transportation improvement projects.
We are actively looking for a great candidate to join our stable and growingSt. Louisoffice. The successful candidate will work with a team to ensure that the projects are designed in accordance with current manuals and specifications, as well as following accepted industry practices and procedures. Work will include horizontal vertical alignment design, roadway 3D modeling, estimating, quantity calculations, technical reports, plan details, and detailed engineering analyses. Other duties may include pavement design, traffic engineering, signing and lighting. Candidate will interface with CAD designers, other engineers and clients. The successful candidate will gain great experience in transportation engineering not only in Missouribut across the nation.
Parsons extensive experience in this field, combined with your engineering knowledge, will propel your career forward with opportunity for advancement with top performance. Training, development and opportunities to work on marquee projects as you and our fast-paced business grow and evolve . We need our engineers to be versatile, enthusiastic to work in highly flexible, team-oriented environment and who have exceptional communication, analytical and organizational skills.
In this role: You will develop roadway alignments, layouts, horizontal and vertical controls, grading and drainage, paving, site utilities, and ADA requirements. You will apply engineering techniques and analyses which may involve CAE (computer aided engineering)/CAD (computer aided design) applications. Willingness to travel or relocate to supplier, client, or construction site locations is expected.
RESPONSIBILITIES:
Completes a variety of assignments such as drawings, specifications, and other materials suitable for procurement and construction purposes, utilizing CAE/CAD as applicable.

Prepares standard engineering computations, material quality takeoffs, estimates, surveys, and designs.

Prepares detailed requisitions for equipment and materials.

Reviews small and portions of larger supplier drawing submittals and assists in performing technical bid analyses.

Prepares and issues specifications, data sheets, and other construction documents.

Provides input and technical guidance to CAD Designer/Drafters, Designers, and lower-level Engineers working on the same project.

Performs other responsibilities associated with this position as may be appropriate.
Qualifications:
4-year degree in Engineering (or related field) and 3-5 years of related work experience.

Engineer-in-Training (EIT) Certificate may be required.

Working knowledge of CAD and other PC software packages typically associated with engineering
Parsons is a digitally enabled solutions provider focused on the defense, security, and infrastructure markets. With nearly 75 years of experience, Parsons is uniquely qualified to deliver cyber/converged security, technology-based intellectual property, and other innovative services to federal, regional, and local government agencies, as well as to private industrial customers worldwide.
Parsons is an equal opportunity, drug-free employer committed to diversity in the workplace. Minority/Female/Disabled/Protected Veteran/LGBT.
For more about Parsons, visit parsons.com and follow us on Facebook , Twitter , LinkedIn , and .
Parsons is an equal opportunity, drug-free employer committed to diversity in the workplace. Minority/Female/Disabled/Protected Veteran/LGBT
Parsons is an Equal Opportunity Employer. All qualified applicants will receive consideration for employment without regards to an individual's race, color, religion, national origin, ethnicity, union affiliation, age, sex, sexual orientation, gender identity and expression, pregnancy, employable physical or mental disability, veteran status, genetic information, immigration status, or any other basis protected by applicable laws.