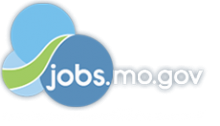 Job Information
Gulfstream

RS Cabinet Finisher Sr

in

St. Louis

,

Missouri
[[extTitle]] in [[location]]
Unique Skills:
[[cusuniqSkills]]
Education and Experience Requirements:
High School Diploma or GED required. 4 years experience in wood finishing processes.
Advanced knowledge of cabinet finishing processes and products.
Experience in aerospace industry preferred.
Position Purpose:
Under general supervision, prepares, applies, and touches up finish on aircraft furniture, aircraft specifications and design/engineering drawings. Assists lead by overseeing projects and providing guidance, assistance and direction to co-workers. Mentors and trains other Cabinet Finishers.
Principle Duties and Responsibilities:
Essential Functions: 1. Performs complex high quality repairs to finished surfaces of aircraft furniture in the shop and on-board aircraft. Applies finish to furniture using spray equipment and other manual/mechanical methods. 2. Interprets material specifications to ensure finished product meets design and engineering requirements with a high level of quality and detail. Coordinates with Design group to ensure compliance with customer approved design samples. 3. Complies with and champions Safety, 5S and housekeeping. Ensures the protection of aircraft interiors (PTP). 4. Mentors and trains lesser skilled technicians. 5. Works to develop and implement process improvements that address safety, reduce cost, reduce cycle time, and man-hours using Lean Six-Sigma tools. 6. Utilizes the material tracking system to create parts demand, track squawks and sign-off work. 7. Assists in developing initiatives to meet individual OGSM requirements, as required.
Additional Functions: 1. Accepts Lead responsibilities when needed. Oversees projects and coordinates with Lead to delegate tasks to assigned technicians. 2. Conducts safety audits and assists team members in doing safety audits. 3. Assists in maintaining shop equipment and associated JSAs. 4. Develops YI@W (Your Ideas at Work) as the opportunities present themselves. 5. Assists in monthly 5S audits. Perform other duties as assigned.
Other Requirements: 1. Possess a working knowledge of Gulfstream inspection, process specifications and terminology. 2. The ability to read, write, speak, and understand the English language. 3. Able to climb ladders and stairs, work in small restricted areas, lift up to 40 pounds and work any shift. 4. Must be computer literate. 5. Must be able to read, write, speak, and understand the English language.
Additional Information
Requisition Number: [[id]]
Category: [[customString3]]
Percentage of Travel: [[custravRequired]]
Shift: [[cusShift]]
Employment Type: [[filter2]]
Posting End Date: [[custextPostEndDate]]
Gulfstream does not provide work visa sponsorship for this position, unless the applicant is a currently sponsored Gulfstream employee.
Legal Information | Site Utilities | Contacts | Sitemap
Copyright © 2014 Gulfstream Aerospace Corporation. All Rights Reserved. A General Dynamics Company.
Gulfstream Aerospace Corporation, a wholly-owned subsidiary of General Dynamics (NYSE: GD), designs, develops, manufactures, markets, services and supports the world's most technologically-advanced business jet aircraft