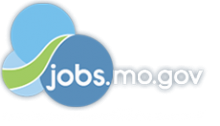 Job Information
Gulfstream

RS Interior Install Tech II - 1st, 2nd, and Weekend Shifts Available

in

St. Louis

,

Missouri
[[extTitle]] in [[location]]
Unique Skills:
[[cusuniqSkills]]
Education and Experience Requirements:
High School Diploma or GED required. 2 years of applicable installation, fabrication or related experience.
Experience in aerospace industry preferred.
Position Purpose:
The Interior Installation Technician II works under general supervision to remove, install, and/or fabricate aircraft interiors, which may include items such as trim, carpet, sound proofing, light structure, cabinetry, panels and other accessories. All work performed should be in accordance with company design specifications, quality standards and completed work should meet customer expectations.
Principle Duties and Responsibilities:
Essential Functions: 1. Safely perform aircraft removal, installation, and/or fabrication of aircraft interiors (which may include galleys, closets, lavatories, side ledges, bulkheads, doors and panels). Coordinate with supervision and Inspection to ensure compliance with Repair Station procedures, internal and FAA paperwork, sign-offs and quality specifications. 2. Use the material tracking system to create parts demand, track squawks and to sign-off work. 3. Follow standard operating procedures when using tools and equipment such as hand tools, band saws, shears, sanders and brakes. Properly care for and maintain shop equipment and tools. 4. Prepare and install aircraft interior items in accordance with company operation procedures and quality standards. 5. Remove and re-install nut plates, inserts and other fasteners used in aircraft interiors. Apply proper use of hardware and fittings on aircraft installations. 6. Comply with safety, 5S, and housekeeping policies and use personal protective equipment as required. Address unsafe conditions before putting people or property at risk. 7. Assist technicians, under supervision, with aircraft maintenance requirements. 8. Adapt to sudden schedule changes.
Additional Functions: 1. Work with lead and higher skilled technicians to develop and implement process improvements that reduce cost, cycle time, and man-hours using Lean Six Sigma and other process improvement techniques. 2. Make and use simple patterns for own use employing standardized procedures. 3. In support of aircraft certification and final phase testing, may include flight tests on aircraft as required. Perform other duties as assigned.
Other Requirements: 1. Ability to read, write, speak, and understand the English language. 2. Ability to read and interpret blueprints and engineering documentation. 3. Ability to use hand/power tools and equipment associated with installation and removal of interiors. 4. Able to climb ladders and stairs, work in small restricted areas, lift up to 40 pounds and work any shift. 5. Must be computer literate. 6. Excellent communication skills, both verbal and written. 7. Must be able to read, write, speak, and understand the English language.
Additional Information
Requisition Number: [[id]]
Posting Type: [[wherePosted]]
Department: [[departmentList]]
Category: [[customString3]]
Percentage of Travel: [[custravRequired]]
Shift: [[cusShift]]
Employment Type: [[filter2]]
Salary Grade:[[customString1]]
Number of Openings: [[numberOpenings]]
Posting End Date: [[custPostEndDate]]
Equal Opportunity Employer/Veterans/Disabled.
Gulfstream does not provide work visa sponsorship for this position, unless the applicant is a currently sponsored Gulfstream employee.
Legal Information (http://www.gulfstream.com/legal_notice.htm) | Site Utilities (http://www.gulfstream.com/utilities/) | Contacts (http://www.gulfstream.com/contacts/) | Sitemap (http://www.gulfstream.com/sitemap.htm)
Copyright © 2020 Gulfstream Aerospace Corporation. All Rights Reserved. A General Dynamics Company (http://www.generaldynamics.com/) .
Gulfstream Aerospace Corporation, a wholly-owned subsidiary of General Dynamics (NYSE: GD), designs, develops, manufactures, markets, services and supports the world's most technologically-advanced business jet aircraft