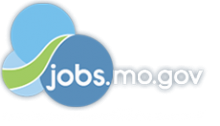 Job Information
Gulfstream

RS Upholstery Technician I

in

St. Louis

,

Missouri
[[extTitle]] in [[location]]
Unique Skills:
[[cusuniqSkills]]
Education and Experience Requirements:
High School Diploma or GED. Entry level position. Experience using commercial sewing machines, sergers and/or various hand tools used in upholstery and carpet trades is preferred.
Position Purpose:
Under moderate supervision fabricate and install upholstery, cover panels, and make simple patterns for aircraft interiors using design/engineering drawings and aircraft specifications
Principle Duties and Responsibilities:
Essential Functions: 1. Perform technical upholstery functions within design, customer, FAA, and Gulfstream specifications. Specific installation and trim tasks are to be completed in compliance with work order instructions and specifications. 2. Fit panels and windows, cabin head liners, upper sidewalls, lower side panels, hatch panels, windows, cut and surge carpets, cover bulkheads, fabricate various metal parts, and covering and installation of panels. 3. Create carpet patterns per design drawings and complete installation. 4. Use the material tracking system to create parts demand, track squawks and to sign-off work. Perform other duties as assigned.
Other Requirements: 1. Ability to read, write, speak, and understand proficiently the English language. 2. Ability to read and interpret blueprints and engineering documentation. 3. Ability to use measuring tools and perform basic math computations. 4. Must be computer literate. 5. Able to climb ladders and stairs, work in small restricted areas, lift up to 40 pounds and work any shift. 6. Must be able to read, write, speak, and understand the English language.
Additional Information
Requisition Number: [[id]]
Posting Type: [[wherePosted]]
Department: [[departmentList]]
Category: [[customString3]]
Percentage of Travel: [[custravRequired]]
Shift: [[cusShift]]
Employment Type: [[filter2]]
Salary Grade:[[customString1]]
Number of Openings: [[numberOpenings]]
Posting End Date: [[custPostEndDate]]
Equal Opportunity Employer/Veterans/Disabled.
Gulfstream does not provide work visa sponsorship for this position, unless the applicant is a currently sponsored Gulfstream employee.
Legal Information (http://www.gulfstream.com/legal_notice.htm) | Site Utilities (http://www.gulfstream.com/utilities/) | Contacts (http://www.gulfstream.com/contacts/) | Sitemap (http://www.gulfstream.com/sitemap.htm)
Copyright © 2020 Gulfstream Aerospace Corporation. All Rights Reserved. A General Dynamics Company (http://www.generaldynamics.com/) .
Gulfstream Aerospace Corporation, a wholly-owned subsidiary of General Dynamics (NYSE: GD), designs, develops, manufactures, markets, services and supports the world's most technologically-advanced business jet aircraft