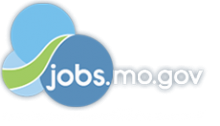 Job Information
Midwest Energy Association

Safety Supervisor - Gas

in

St. Louis

,

Missouri
Safety Supervisor - GasAmeren Missouri
Job Start Date:7-1-19Type of Position:Management
Number of Openings:1
Job Location & Contact:
1901 Choteau Ave
St. Louis,MO63166
314-554-4065
Email
Job Description:
Position is located in either Columbia or Wentzville, Missouri.
Monitors , coaches & advises company personnel regarding company safety policies, procedures, and safety management systems to ensure a safe work environment. Provide effective leadership & drive personal accountability to improve safety performance across business segment. Review federal & state safety regulations & recommend appropriate methods for compliance for the company. Conduct field safety observations aimed at identifying risks with follow-up communications to the business segment. Develop & administer injury & illness prevention, hazard recognition & safety recognition programs. Provide services to business segments including safety presentations, training, jobsite inspections/audits, human performance tools, incident investigations/analysis & safety committee support. Lead safety projects & initiatives designed to address areas of high risk or injury. Collaborate with other safety personnel to support products provided to business segments. Conduct Industrial Hygiene sampling related to lead-based paint, asbestos & noise under the direction of an Industrial Hygienist.
Experience Required:
Bachelor's degree from an accredited college or university required; preferably in Safety or related field. Certified Safety Professional (CSP) designation is preferred, but not required. Three years of safety-related experience required. Basic field experience in industrial hygiene including areas such as noise exposure, asbestos and/lead abatement field experience preferred. Knowledge of utility operations and construction preferred.
How to Apply:
Apply online at Ameren Careers website :
https://www.ameren.com/company/careers
Application Deadline:
May 31, 2019