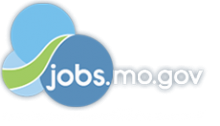 Job Information
Federal Reserve Bank

Senior Data Scientist

in

St. Louis

,

Missouri
The St Louis Fed is one of 12 Reserve Banks serving all or parts of Missouri, Illinois, Indiana, Kentucky, Tennessee, Mississippi and Arkansas with branches in Little Rock, Louisville and Memphis. The St. Louis Fed's most critical functions include: promoting stable prices and economic growth, fostering a sound financial system, providing payment services to financial institutions, supporting the ­U.S. Treasury's financial operations, and advancing economic education, community development and fair access to credit.
**
** Overview
The **Supervision Division regulates financial institutions and provides central bank services in the 8th District. The Regulatory Technology unit solves business problems by applying machine learning and automation methods to financial and operational datasets.
The Regulatory Technology unit is seeking an experienced *Senior Data Scientist to fill a new position to deliver robust solutions that will increase knowledge and worker productivity across a variety of subject matter domains and projects. The position reports directly to the Manager over the Regulatory Technology unit. *
** Responsibilities
Implement a variety of machine learning solutions (classification, regression, clustering, reinforcement learning, natural language processing, etc.) across a broad domain of financial and operational datasets.
Lead and manage large-scale analytical research projects from conception to completion.
Present information to a variety of technical and non-technical audiences, including written reports, visual presentations, and executive summaries.

Research new analytical methods, tools, and data sets to complement our existing framework.

Qualifications

Master's degree in Statistics, Economics, Mathematics, Computer Science or related field; Ph.D. degree in STEM field preferred or commensurate experience.

5 years related experience.
Experience conducting independent research and statistical testing.
Experience analyzing and handling time-series data, financial data, transaction data, and text corpus.
Extensive experience programming in R and/or Python.
Experience computing in cluster systems and writing parallelized code.
Experience assessing predictive and business performance, and communicating results to diverse business and technical stakeholders.
Ability to work in an Agile environment.
Experience optimizing machine learning performance, including hyperparameter, optimization, data imputation, variable engineering, and dimensionality reduction is preferred.
Experience with TensorFlow, Keras, (or similar pipeline) helpful.
Partner with and help guide the thinking and actions of junior team members in a project leader and technical mentor capacity
Experience maintaining effective working relationships with technical and non-technical staff.
Strong interpersonal, communication (verbal and written), relationship management, and customer service skills with a focus on working effectively in a team environment.
Candidates with less experience may be considered at a lower job grade and/or salary.
Travel (10%)

Position requires US Citizen or lawful permanent resident intending to become a citizen who meets certain other requirements Ranked as a Top Workplace, The Federal Reserve Bank of St Louis is committed to building an inclusive workplace, where employees' diversity—in age, gender, race and ethnicity, sexual orientation, gender identity or expression, disability, as well as cultural traditions, religion, life experiences, education and socioeconomic backgrounds—are recognized as a strength. Embracing our diversity encourages employees to bring their valued perspectives to the table when generating ideas and solving problems, and promotes an environment where innovation and excellence thrive. Learn more _ about the Bank and its culture; check out our _ Careers Site .

The Federal Reserve Bank of St Louis is an Equal Opportunity Employer.
Organization: *Federal Reserve Bank of St. Louis
Title: Senior Data Scientist
Location: MO-St. Louis
Requisition ID: 260450