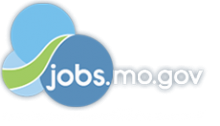 Job Information
The Boeing Company

Senior Manufacturing Research & Development Engineer

in

St Louis

,

Missouri
@Boeing, we create the future — of mobility, autonomy, speed, endurance, space access and exploration, undersea vehicles, cybersecurity, communication and much, much more. We connect people, products and ideas around the world. We protect people and nations. We explore the mysteries of the universe from seabed to space to cyberspace. We inspire future generations of innovators, dreamers and doers.
We are Boeing Research & Technology: Boeing's global research and development team creating and implementing innovative technologies that make the impossible possible and enabling the future of aerospace. We are engineers and technicians, skilled scientists and bold innovators; working on advanced defense platforms like the MQ-25, the T-X, the F/A-18 and F-15 fighter platforms, and more. Join us and put your passion, determination, and skill to work building the future!
Boeing's Manufacturing Research & Development (MR&D) Team is seeking a Senior Manufacturing Research & Development Engineer (Level 5) to join our team in St. Louis, Missouri.
This position reports to the St. Louis Manufacturing Research & Development team within Boeing Research and Technology's (BR&T) Manufacturing Technology Integration organization. The BR&T | MR&D group supports production and development programs within the St. Louis site, leading manufacturing technology insertion & integration into the production system.
Position Responsibilities:
Provides support to St. Louis BDS (Boeing Defense & Security) production programs and development projects in the areas of robotics/automation, production equipment, mechatronics, process development, and mechanical drilling/fastening/inspection/assembly technologies

Supports operations across composite fabrication, paint operations, assembly operations, etc. in support of multiple aircraft programs

Provides technical mentoring of early career engineers as a technical lead engineer (TLE); supporting their efforts with completion of tasks on projects and developing solutions to challenging technical problems

Works independently or supervising others on special assignments

Drafts engineering specifications and other documents to manage the deployment of tools, equipment, materials, parts and processes

Supports development and qualification of new tools, equipment, materials, parts and processes to meet requirements

Applies knowledge of engineering and scientific principles to aircraft design efforts, production operations improvements, development and implementation of a wide range of technologies, and reduce costs of aircraft assemblies

Reviews engineering documents, drawings, and support design reviews to ensure proper selection and specification of equipment and processes for part fabrication, paint, and assembly operations

Evaluation of new technologies for potential application to business needs

Performs TRL (Technical Readiness Level) and MRL (Manufacturing Readiness Level) assessment on technologies proposed and/or procured for production

Works directly with engineering, manufacturing and suppliers to perform manufacturing process improvements and implement robotics, automation, and manufacturing technologies to achieve cost reductions

Coordinates with supplier management for purchase of production equipment, including high value capital equipment

Uses project management tools to meet cost, technical, and schedule requirements

Helps resolve programmatic and technical problems that would affect cost, schedule, and performance

Supports root cause and corrective action reviews by conducting engineering investigations for fabrication and/or assembly issues

Guides and supports early career engineers with their projects and engineering efforts.
This position requires the ability to obtain a U.S. Security Clearance for which the U.S. Government requires U.S. Citizenship. An interim and/or final U.S. Secret clearance Post-Start is required.
Basic Qualifications (Required Skills/Experience):
Bachelor, Master or Doctorate of Science degree from an accredited course of study, in engineering, computer science, mathematics, physics or chemistry

18+ years of experience in mechanical/structures assembly, materials and processes engineering, and/or manufacturing research & development

Experience working in the aerospace industry
Preferred Qualifications (Desired Skills/Experience):
Active U.S. Secret clearance

Experience as a team lead

Shop support & production experience
Typical Education/Experience:
Education/experience typically acquired through advanced technical education from an accredited course of study in engineering, computer science, mathematics, physics or chemistry (e.g. Bachelor) and typically 14 or more years' related work experience or an equivalent combination of technical education and experience (e.g. PhD+9 years' related work experience, Master+12 years' related work experience). In the USA, ABET accreditation is the preferred, although not required, accreditation standard.
Relocation:
Relocation assistance is not a negotiable benefit for this position. Candidates must live in the immediate area or relocate at their own expense.
Drug Free Workplace:
Boeing is a Drug Free Workplace where post offer applicants and employees are subject to testing for marijuana, cocaine, opioids, amphetamines, PCP, and alcohol when criteria is met as outlined in our policies .
Shift Work Statement:
This position is for 1st shift
Boeing is an Equal Opportunity Employer. Employment decisions are made without regard to race, color, religion, national origin, gender, sexual orientation, gender identity, age, physical or mental disability, genetic factors, military/veteran status or other characteristics protected by law.