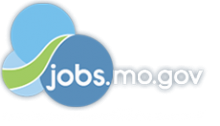 Job Information
Mallinckrodt Pharmaceuticals

Senior Project Engineer

in

St. Louis

,

Missouri
Job Title
Senior Project Engineer
Requisition
JR000011554 Senior Project Engineer (Open)
Location
St. Louis, MO (Pharma) - USA032
Additional Locations
St. Louis, MO
Job Description
SUMMARY OF POSITION:
Manages multiple engineering projects, or specific phase(s) of larger projects under the direction of a project manager, at a bulk pharmaceutical plant from conception through startup.

Works with respective operations groups in developing and implementing project scope, schedules and cost estimates.

Incorporates operation business data (sales, financial, etc.) into an overall project application for approval of funds.

Project engineering/management responsibilities will include: Project concept development, cost estimation, implementation plan development, design, specifications, purchases, construction, startup and validation.

Work with end users to define problems areas or improvement needs.

Apply standard engineering techniques, procedures, and criteria to the solution of the problems.

Research alternatives and identify costs, benefits and risk.

Provide accurate updates on project schedule costs and spending forecasts.
ESSENTIAL FUNCTIONS:
Analytical, communications, project management, relationship building, interpersonal, organizational and administrative skills.
MINIMUM REQUIREMENTS:
Must be capable of applying a broad range of related disciplines such as project planning, scheduling, cost control, and economic analysis.

Must be proficient in both written and oral communication skills.

Should have a working knowledge of applicable codes and/or standards.

Track record as an effective member of collaborative multi-discipline teams responsible for implementing capital projects

Experience working at pharmaceutical and/or chemical manufacturing sites

Experience supervising and guiding the work of external engineering consultants and constructors
Education:
B.S. degree in Mechanical, Electrical, or Chemical Engineering

Experience:

Minimum of 5 years project engineering/management experience in Manufacturing Environment, Chemical and or Pharmaceutical Plant a plus.
Preferred Skills/Qualifications:
Excellent written and oral communication skills, proficient w/ MS Office (Power Point, Excel, Project, and Word)

Familiarity with chemical plant equipment and operations, project management skills

Knowledgeable of governmental requirements – FDA, cGMP, EPA, OSHA, Etc
Skills/Competencies:
Operational Excellence Tools – Six Sigma & Lean, Kepner Tregoe
Other Skills:
Registered Professional Engineer or ability to obtain registration is desirable.
OPERATIONAL RELATIONSHIPS: High degree of collaboration required on a regular on-going basis. Must be able to establish effective working relationships with a broad range of internal and external personnel including engineers, operating and maintenance personnel, site and corporate leadership personnel, consultants, constructors, and equipment suppliers.
SCOPE OF POSITION:
Project Engineer supports the Plant Project Engineering Group. The Plant Project Engineering Group is charged with successful Capital planning, forecasting, and implementation of capital projects with a $30MM typical Budget/year, and is led by the Project Engineering Manager. The Project Engineering Manager reports to the Maintenance, Utilities, and Engineering Manager.
WORKING CONDITIONS: Most work will be performed in an office setting. Outdoor field work in manufacturing plant and construction site settings is required. Travel to design firms or equipment vendors up to 10% of time may be required depending on project assignments and specific phases of projects.
DISCLAIMER:
The above statements are intended to describe the general nature and level of work being performed by employees assigned to this classification. They are not intended to be construed as an exhaustive list of all responsibilities, duties and skills required of employees assigned to this position.
Mallinckrodt is a global specialty p harmaceutical business that develops, manufactures, markets and distributes specialty pharmaceutical products. Areas of focus include therapeutic drugs for autoimmune and rare disease specialty areas like neurology, rheumatology, nephrology, ophthalmology and pulmonology; immunotherapy and neonatal respiratory critical care therapies; and analgesics and central nervous system drugs. The company's core strengths include the acquisition and management of highly regulated raw materials; deep regulatory expertise; and specialized chemistry, formulation and manufacturing capabilities. The company's Specialty Brands segment includes branded medicines; its Specialty Generics segment includes specialty generic drugs, active pharmaceutical ingredients and external manufacturing.
To learn more about Mallinckrodt, visit www.mallinckrodt.com.
Mallinckrodt Pharmaceuticals ("the Company") maintains a continuing policy of non-discrimination in employment. The Company is an equal opportunity employer and complies with all applicable laws prohibiting discrimination based upon age, ancestry, color, religious creed (including religious dress and grooming practices), disability (mental and physical), marital status, medical condition, genetic information, military and veteran status, national origin (including language use restrictions), political activities or affiliation, race, sex (including pregnancy, child birth, breastfeeding and medical conditions related to pregnancy, child birth or breastfeeding), gender, gender identity and gender expression, sexual orientation, as well as any other category protected by law. Furthermore, it is our policy to provide equal opportunity to individuals with disabilities and protected veterans in all phases of the employment process and in compliance with applicable federal, state, and local laws and regulations on every location in which the company has facilities. This policy of non-discrimination shall include, but not be limited to, the following employment decisions and practices: recruiting, hiring; promotions; demotions or transfers; layoffs; recalls; terminations; rates of pay or other forms of compensation; selection for training, including apprenticeship; and recruitment or recruitment advertising.
Mallinckrodt Pharmaceuticals is required to report certain payments or transfers of value (such as expense reimbursement, meals, transportation) made to U.S.-licensed healthcare professionals in compliance with the federal Physician Payment Sunshine Act (i.e. Open Payments) and certain state laws.